We are SO excited to share OUR VERY OWN wedding photos with you all! Erica Berry [Erica Serrano Photography] was our fabulous photographer. We haven't posted our engagement photos, but maybe we'll do that later. :) We decided to break it up into two parts since we want to share so many images with you! This post will include photos all the way to the end of the Ceremony. Part 2 will include the portraits, and the reception!
The hashtag - explained - #Courvillage320
We have named everything "Courvillage" for a couple reasons. When Jon bought the house back in November, we were brainstorming to find a name for our new home [my future home at the time]. My family's music business is called Wescottage Music [a spin off our last name of Wescott]. Courvillage was perfect! We will build not just a home, but a new life and family together [kind of like a village? Well, it just fit perfectly with the name.]. So the name Courvillage stuck, and we love it.
When we began our relationship, we both, through our own individual reading and study, came across Ephesians 3:20. I had never noticed that verse ever before, and it stuck out to me. Jon, on the other hand, had known the verse before [in KJV - my Bible is NIV], and kept coming back to it.
Ephesians 3:20
KJV "Now unto Him that is able to do exceeding abundantly above all that we ask or think, according to the power that worketh in us..."
NIV "Not to Him Who is able to do immeasurably more than all we ask or imagine, according to His power that is at work within us..."
Throughout our relationship, we kept coming back to this verse. HE is able. And God works in our lives not for our comfort or enjoyment - but predominantly for HIS glory. As we live for Him, there is the purest of joy - and He exceeds our imaginations [and really, I do have one of the most vivid and creative imaginations! God can and will outdo what I can imagine in my mind].
Did anyone notice our wedding date? March 20th. March is the 3rd month. How cool is that?!
If you are in a relationship/engaged, hoping to be in a relationship, or even married - know that God is always able, and our lives as believers are to glorify Him. And remember, God always leads one step at a time. He didn't tell Abraham every single one of His plans all at once. God gives promises of His nature, eternal plan, and His goodness. When Jon and I first began our relationship, I wanted to know right away if I was going to marry him. I was just so ready to move on and didn't want to have to worry about a breakup. And here is what God taught me: I do not need to know the end from the beginning. That's God's prerogative. All I need to know is where God is leading me today. And sometimes God brings you into something with the purpose of bringing you right out of it [say, for example, a relationship]. We tend not to like it when God does that because it hurts! But God is more concerned with our growth, maturity, and becoming more like Him than He is about us getting our own way.
For us, and as He led one day at a time, God brought us to marriage. And we couldn't be happier!
The Wedding Day
Sunday, March 20, 2016
I didn't get to bed until 3:30 the night before [or morning, rather]. I was exhausted, but ready to just be married! Getting married can be pretty emotional - so much change, and not knowing how to deal with it or what it will be like. In other words, my imagination was stunted!
We girls got ready at home, and I did my younger sister's hair and makeup while Mom was getting all pretty by Jennifer Abercrombie. The one thing I regret: I needed to drink more water. Being dehydrated the next day on our flight to Arizona was not fun! Anyway, enjoy these getting ready photos!
The guys got ready at our beautiful venue, Rolling Hill Farms. We are SO grateful we chose a venue that had a climate controlled barn! The week before the wedding had been in the 80s. The day of the wedding? Threatening rain and 50 degrees.
The venue details! Stephanie and Clint were FANTASTIC. Stephanie helped me with every detail of the day, and I seriously didn't worry about anything. They have a closet full of decorative items that we used - it was so nice to only bring photos, a couple banners, and the flowers! A huge THANK YOU to friends who helped set up that morning/afternoon. I am so grateful for you. Also, my sister, Marianna, made the beautiful cake [with the help of Bethany]! Loved it!
Pre-Ceremony portraits! It was C.O.L.D.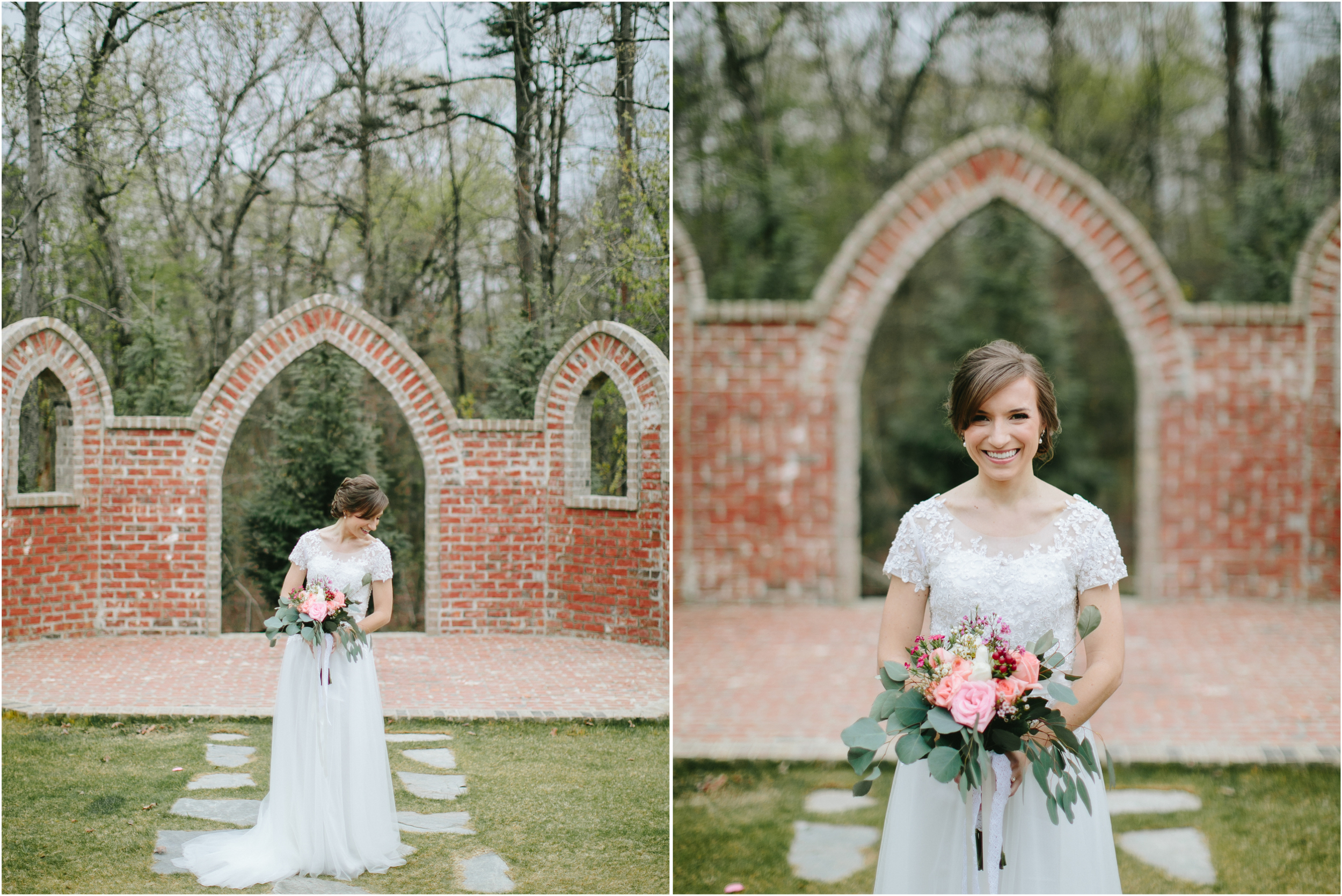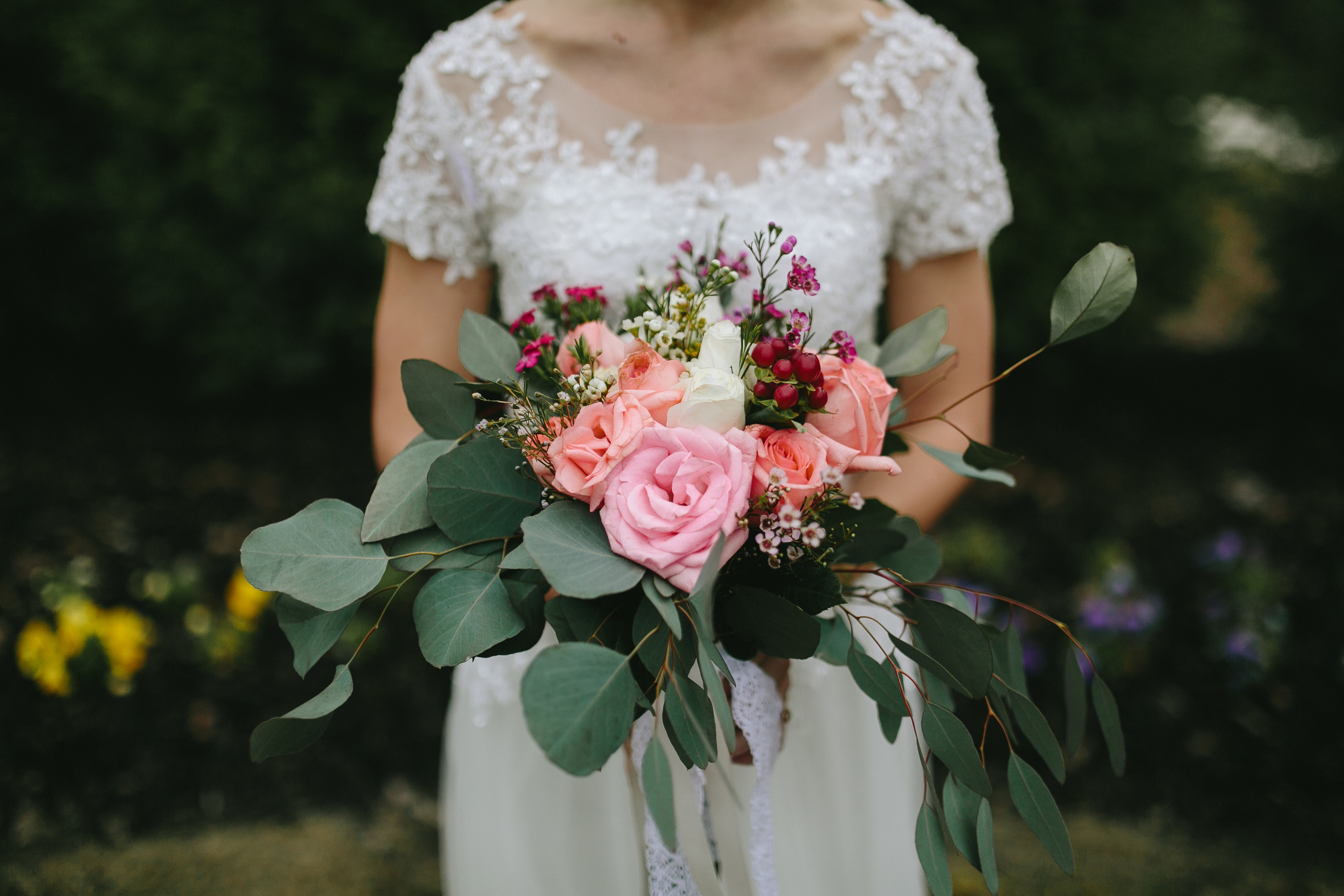 After taking my photos, Jon and his family went outside. We weren't doing a first look, so some friends made sure we didn't see each other. :) As you can see, we did write each other notes.
Since it was so cold outside, guests didn't get seated until 15 minutes before the wedding started. So we girls just hung out in the Bridal suite!
Boy was I a ball of nerves before the wedding! I never understood why a bride would be shaking, or look like she was about to throw up. Now I know. The sacredness and magnitude of your wedding is beyond my understanding and comprehension. I wanted to soak everything in, but it was overwhelming. Every time I looked in the mirror when I was by myself, I started to cry. Not from sadness, but from being exhausted, hungry [but with no appetite - everything made me nauseous], thirsty [but not wanting to mess up my lipstick], nervous [because we never kissed], excited [because I'm getting married!!!], and just plain overwhelmed [hoping everything would come together, and that people wouldn't be too upset that it was cold].
I was waiting alone in the bridal suite before the wedding began [my siblings were playing the music]. All of a sudden, it was, "Jen! Get out here! You need to walk down the aisle!"
And so it began...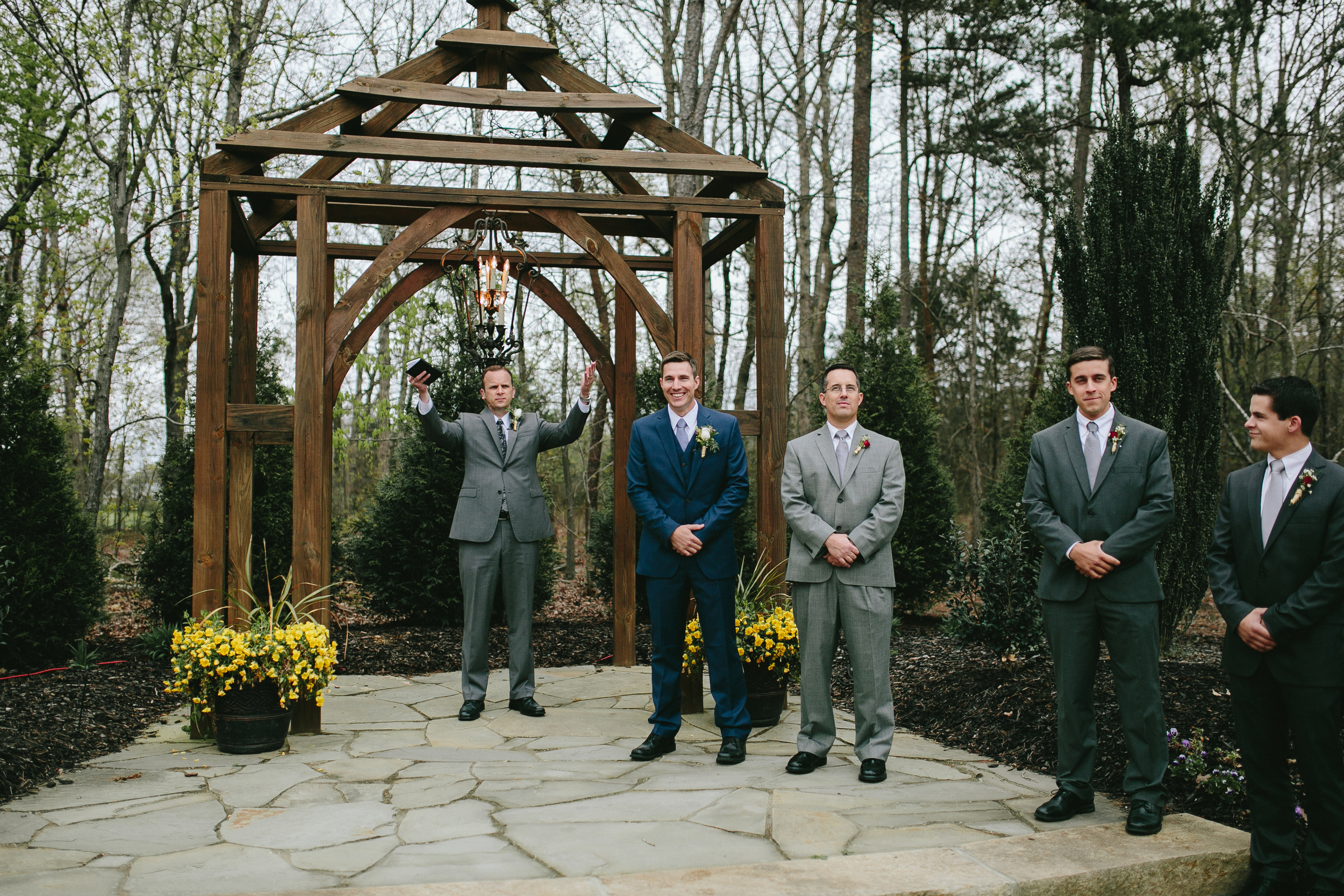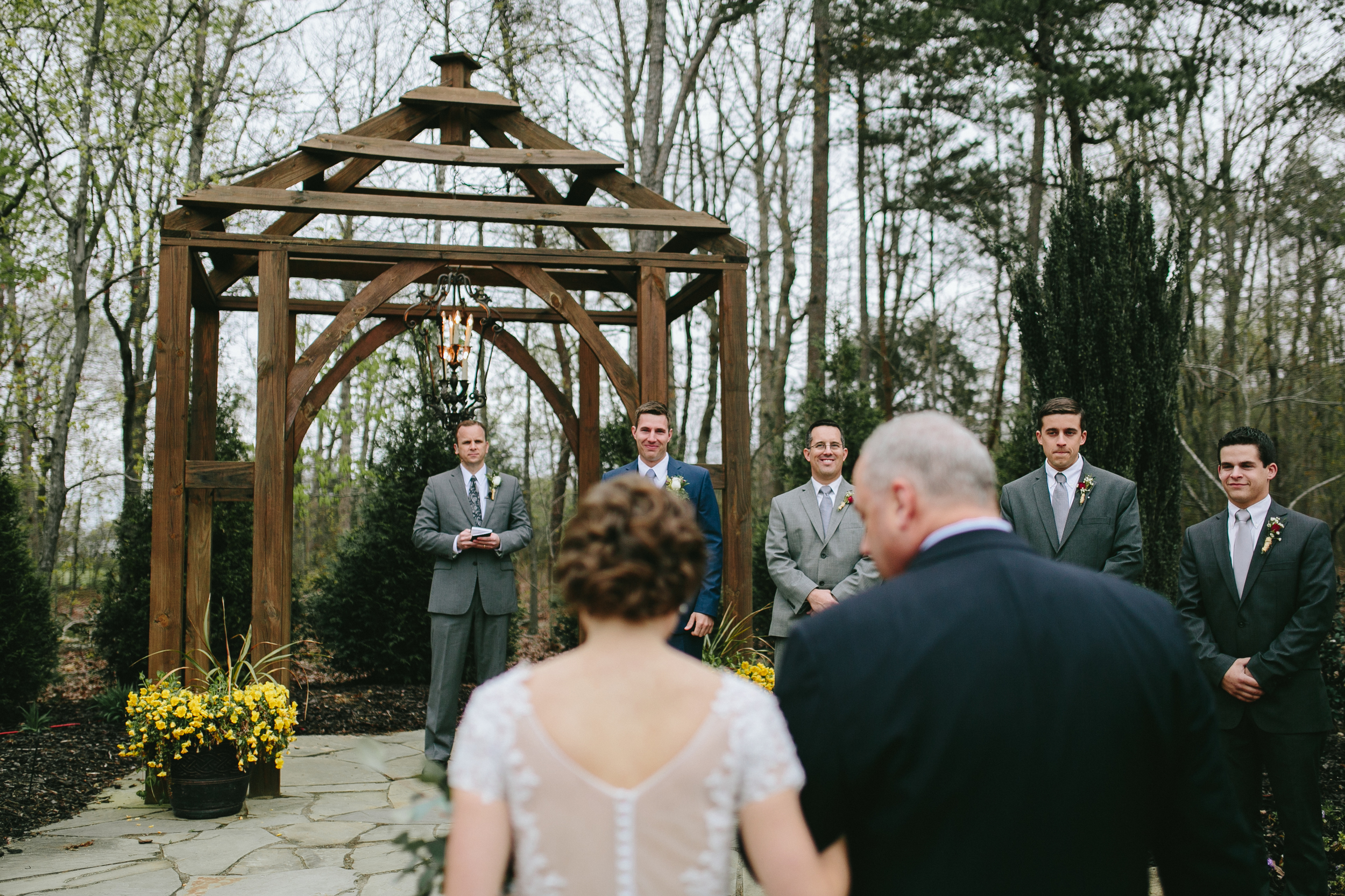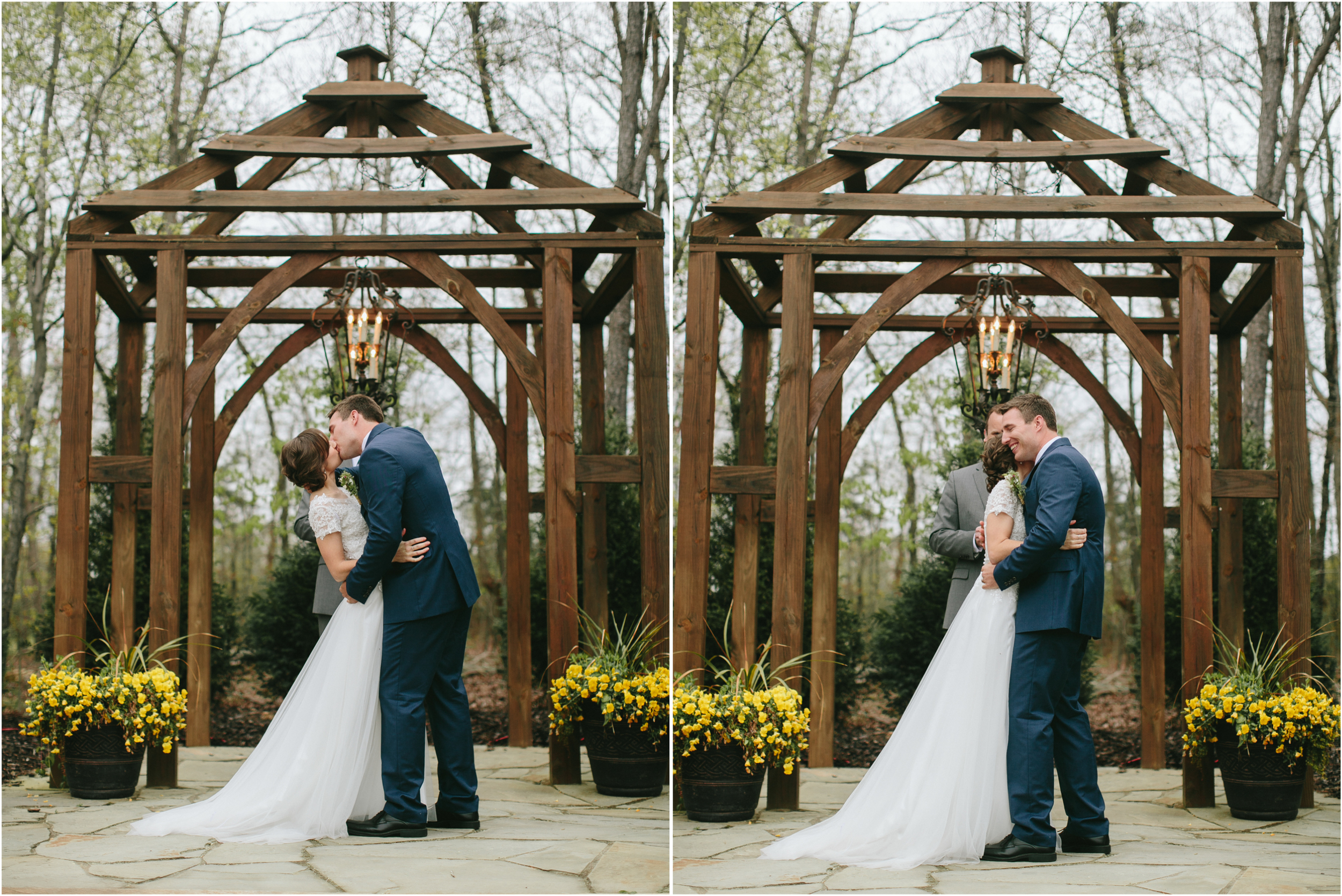 I did an audio recording on my phone during the rehearsal of the song special: O Great God. The girls singing were in our upstairs foyer while the musicians were directly downstairs. It was so much fun watching them all rehearse, but I so missed playing with them!
Singers: Bethany Wescott, Rachel Farynyk, Malia George, Katrina Lopez
Musicians: Christopher and Marianna Wescott, Lauren [Wescott] Edwards, Christina Chin, April McConnell [Missy held my bouquet here during the wedding]
NOTE: this was the rehearsal - not the actual performance. :) I just love it so much that I wanted to share it, and I hope they don't mind!
Ceremony Selections
Mothers + 2 Bridesmaids - Gabriel's Oboe
[after Marianna and Missy walked out, they grabbed their instruments to play my processional]
Bride - North and South
[1985 Theme Song, I listened to YouTube and arranged it for them!]
Recessional - North and South
[same as processional, but played by April and Christina so my siblings could walk out with the bridal party!]