And here is Part 2 of our wedding photos by Erica Serrano Photography!
It was around 53 degrees that day, and the entire week before had been in the 80's. We'd prefer cooler over super hot, but we definitely expected to have warmer weather on our wedding day! Praise the Lord - it didn't rain until after we left the reception!
During the Ceremony, we girls were shaking from shivers. I could hear my sisters behind me shivering and trying not to laugh! You know how your breathing changes to rapid, shaking breaths when you're really cold? I wanted so badly to turn around and to look at them, but I knew if I did, I would most likely lose my composure. We also might've inherited a nervous laugh...thanks, Mom :) The cold, shivers, and some nerves were a recipe for explosive laughter. Thankfully, we all somehow kept it together!
Enjoy these family photos, formal portraits, and the reception! If you missed the first post, you can view it here!
Guests enjoyed learning swing dancing and some line dances while we took photos. Corn hole was also played by some.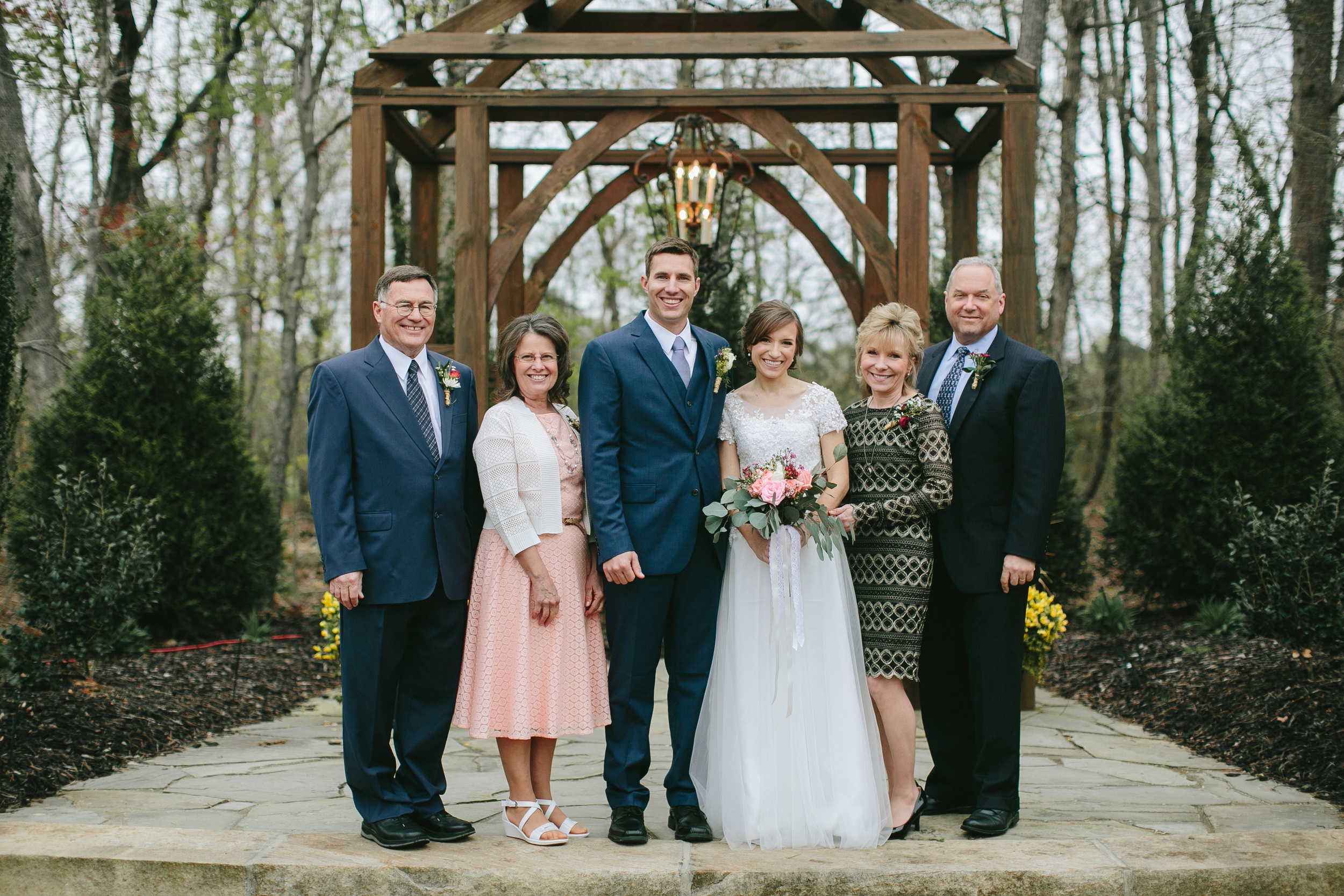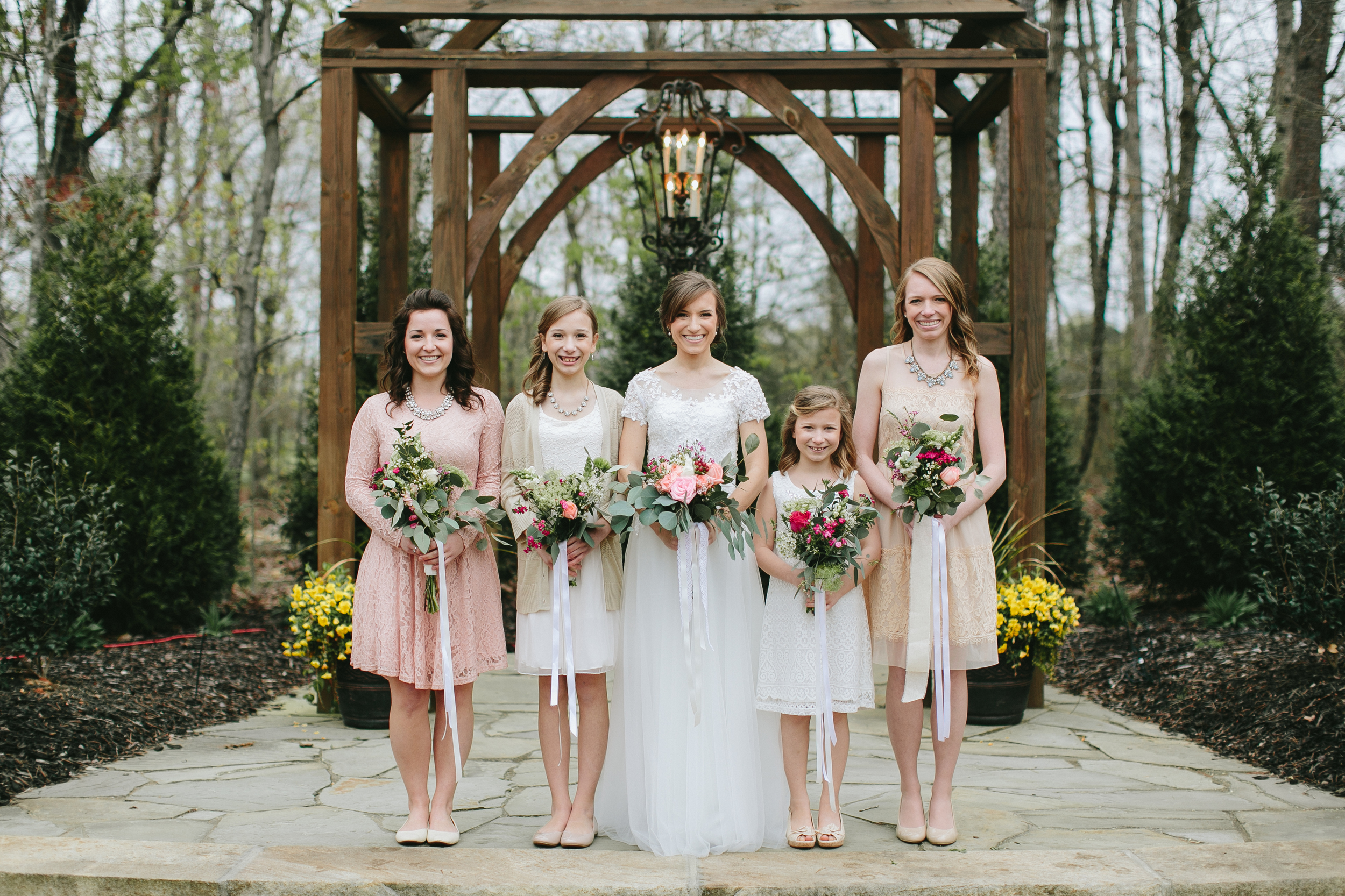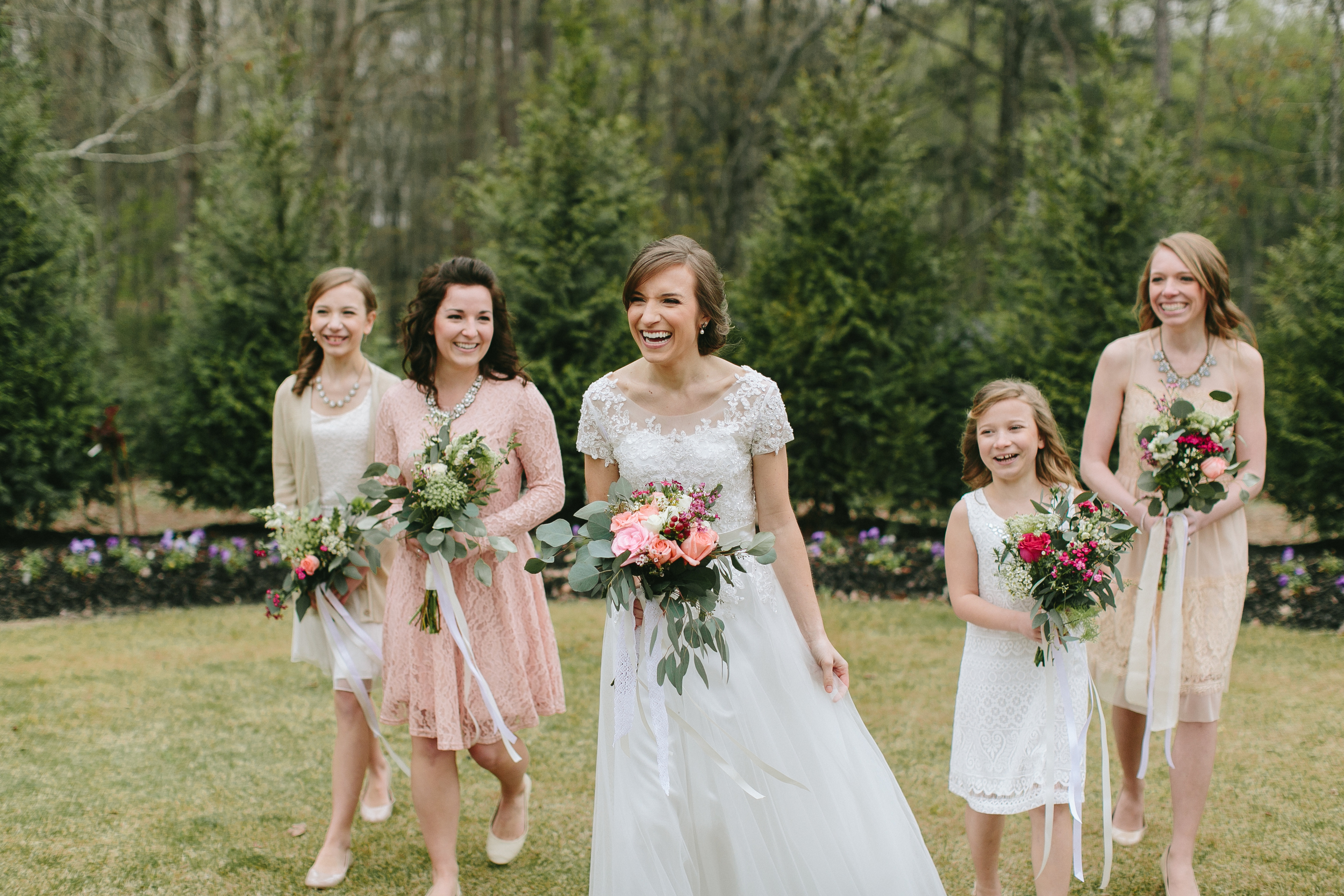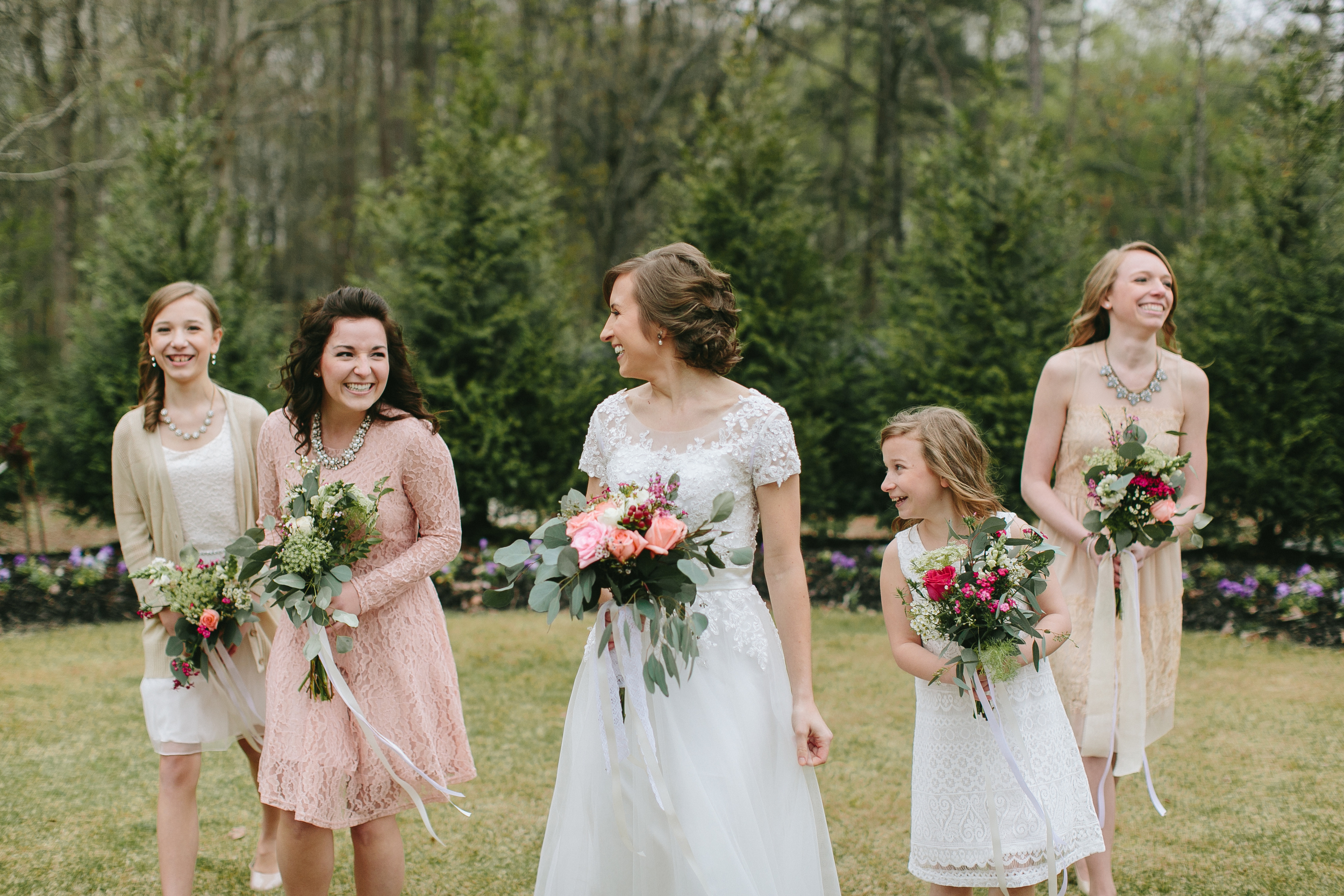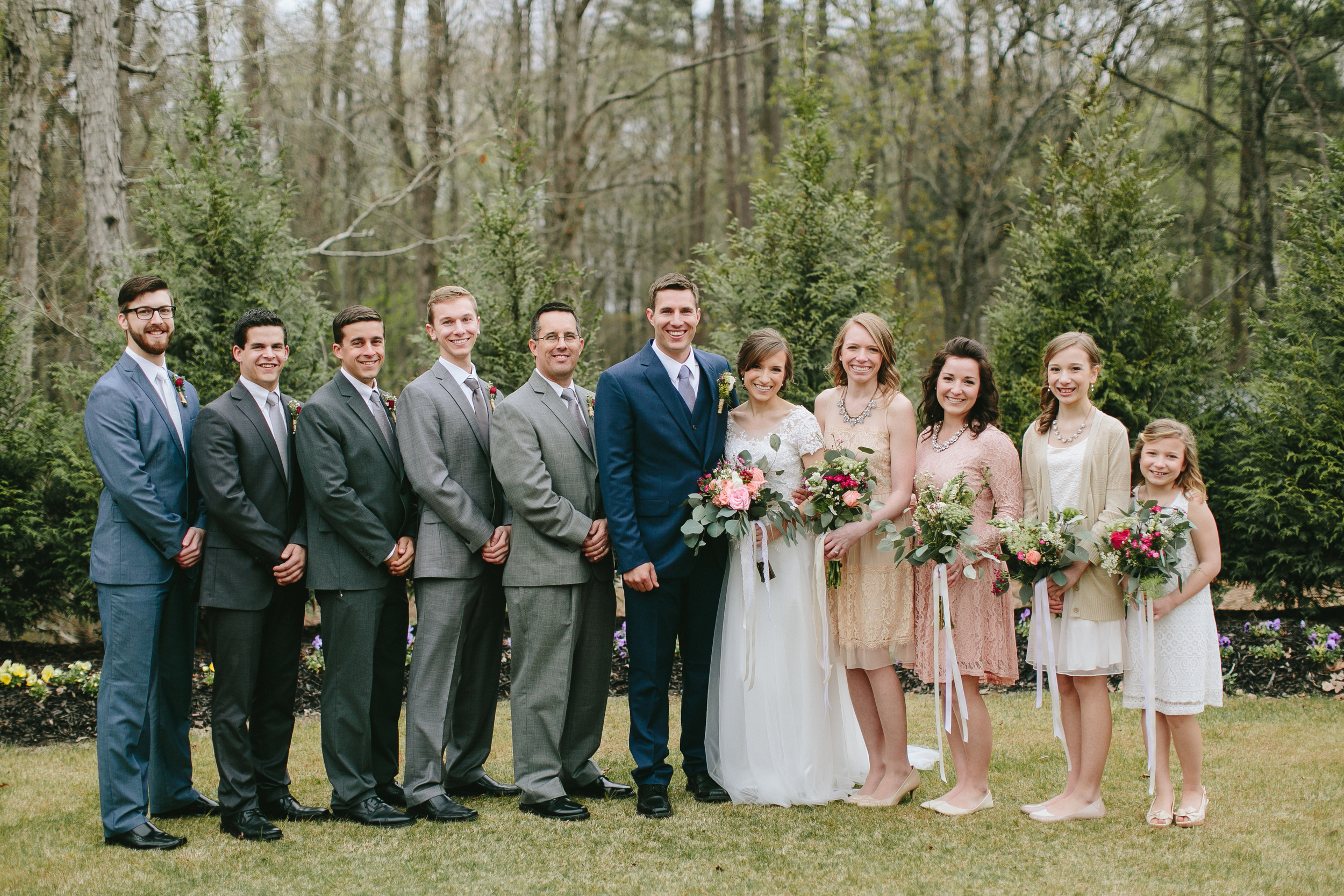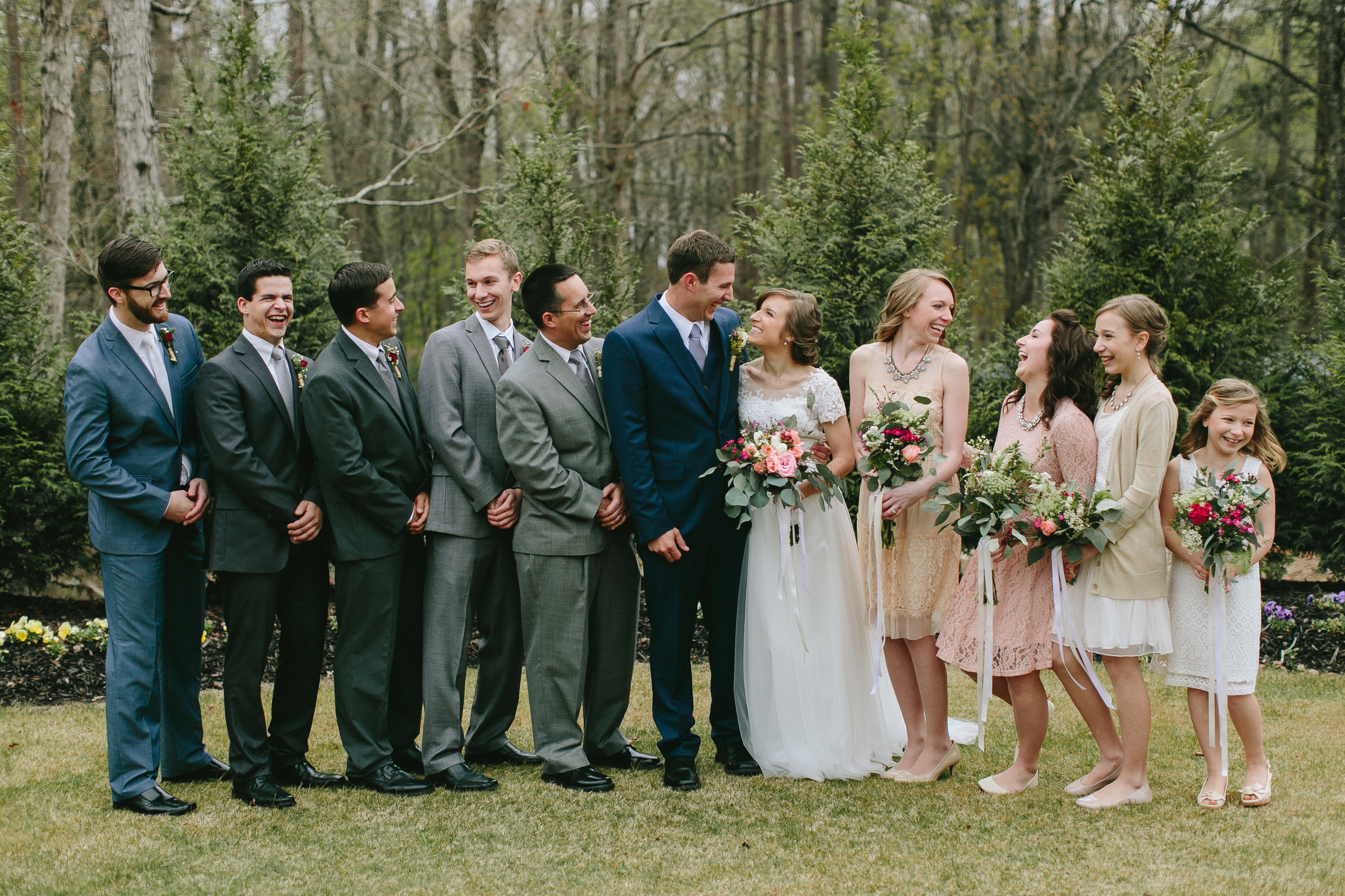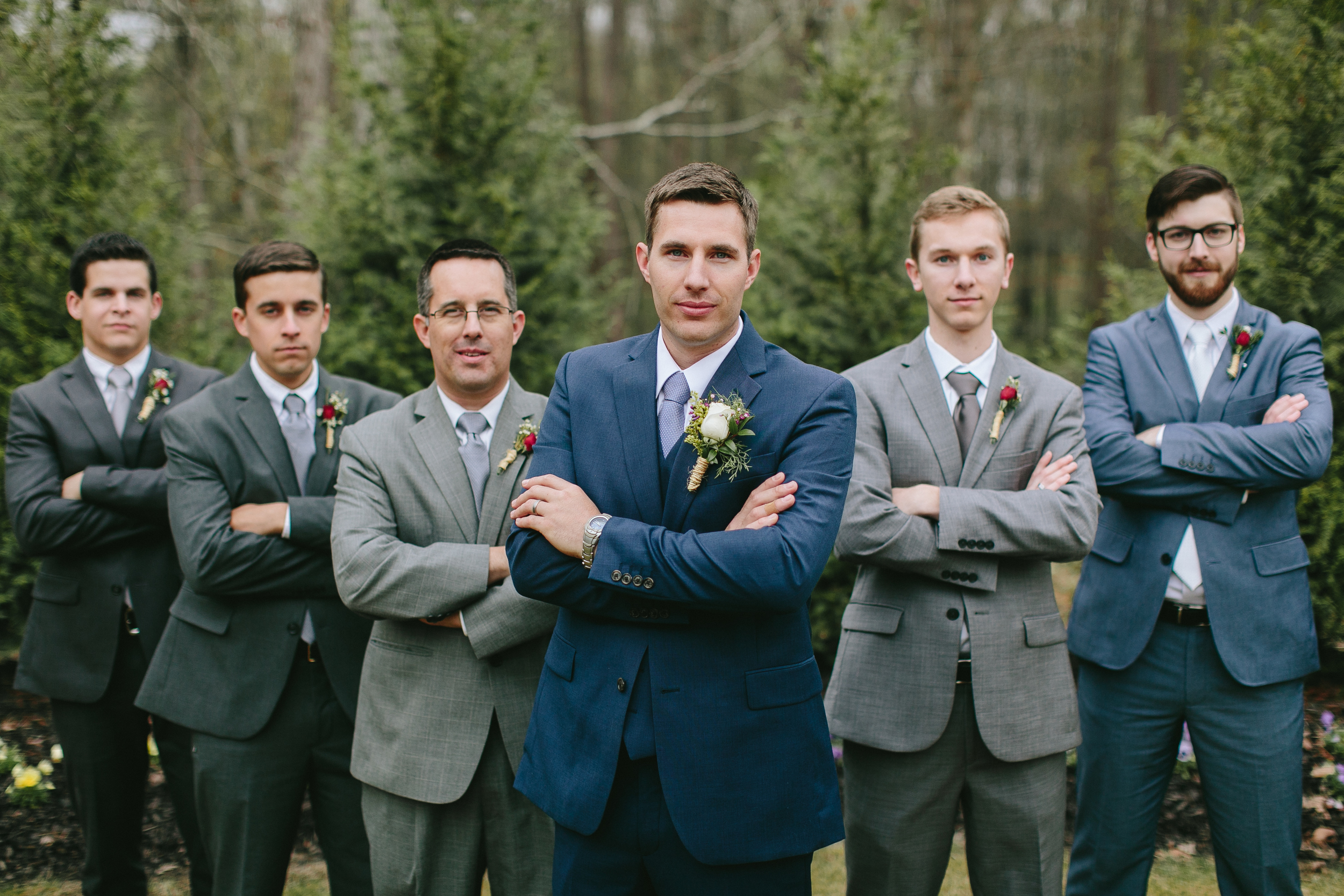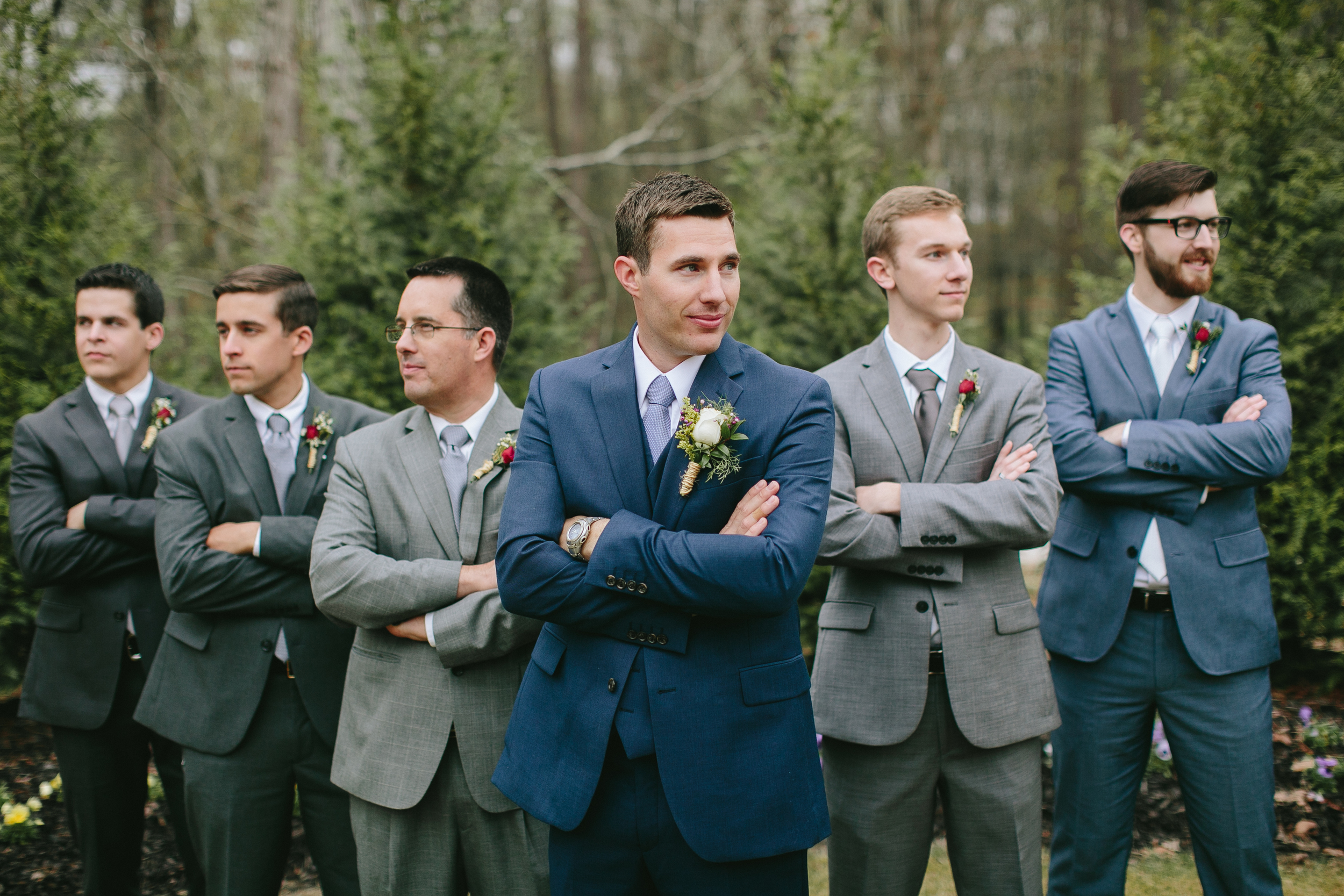 Jon and I took photos before the reception, and then we stole away during the reception to try out a new location. Taking photos was probably some of my favorite parts of the day. We had a chance to have some space, be together, and to enjoy some sweet moments.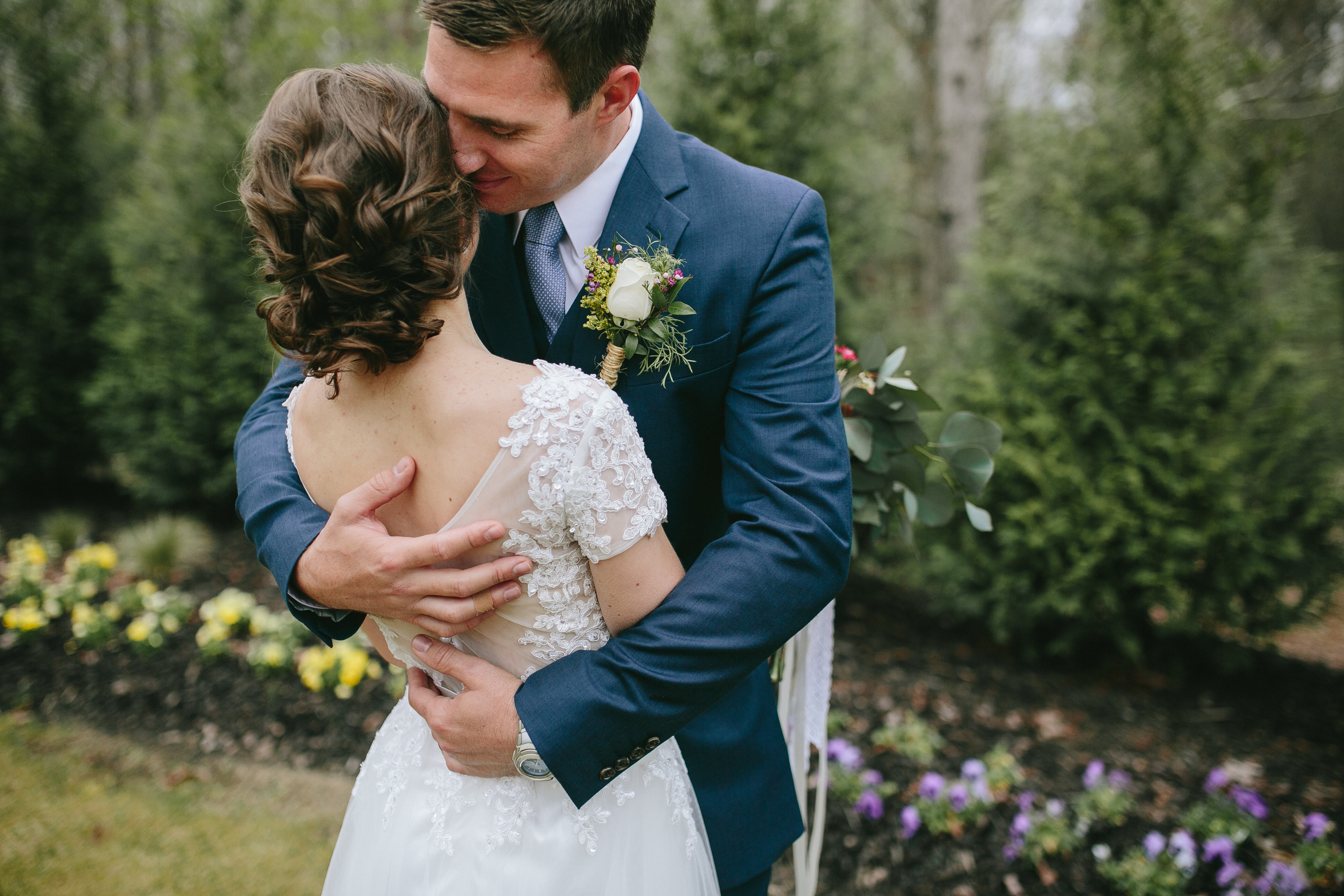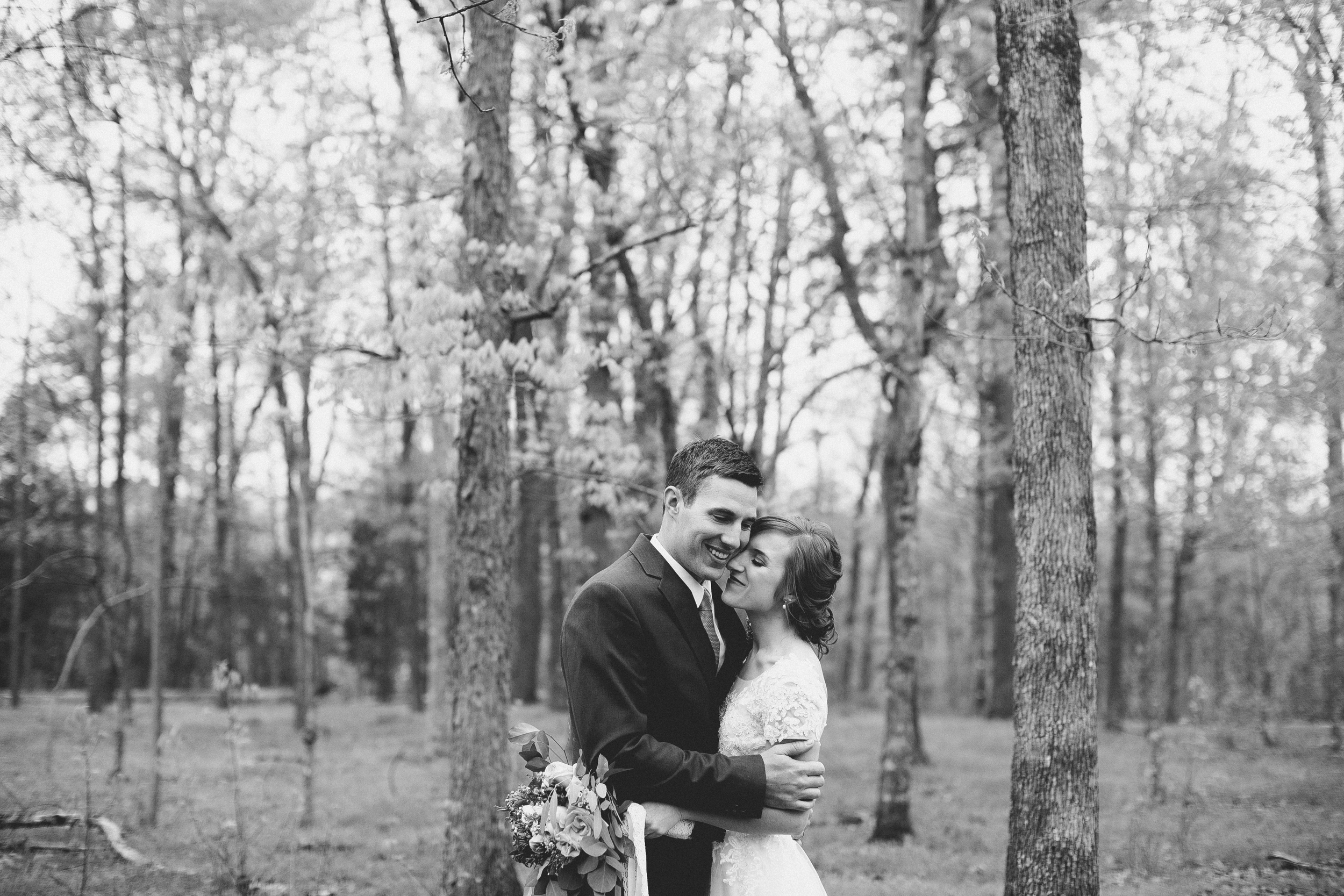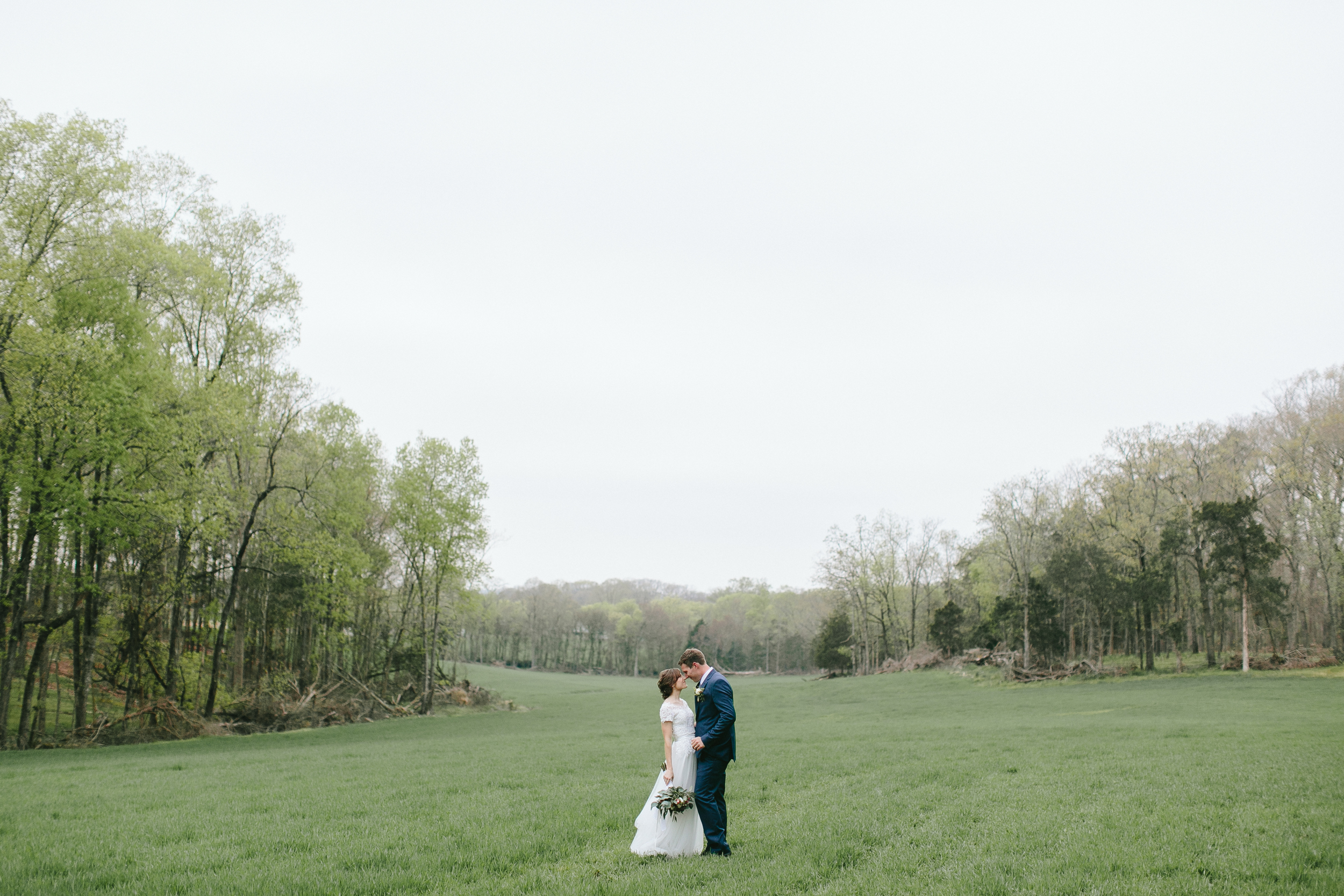 And then it was time for the reception! Rolling Hill Farms is such a fantastic venue - they had a storage room full of decorative items and an amazing team to ensure that the day went smoothly. We really didn't need to decorate much at all - we just brought some banners, photos, and vases with flowers. Another THANK YOU to everyone who helped.
The food was fantastic as well - Jared Funderburk from Carolina BBQ comes highly recommended! We had seasoned grilled chicken, white/wheat rolls, seasoned mixed green beans, baked macaroni and cheese, water, sweet tea, and lemonade. It was important to me to have a full meal for a few reasons:
1) some people traveled very far to attend
2) food ignites fellowship, fun, and celebration
3) it was our way of saying 'thank you' to everyone for supporting, encouraging, and celebrating with us!
Our menu wasn't extensive by any means, but it was delicious and filled us all up! Thank you, Jared, for your incredible service and food!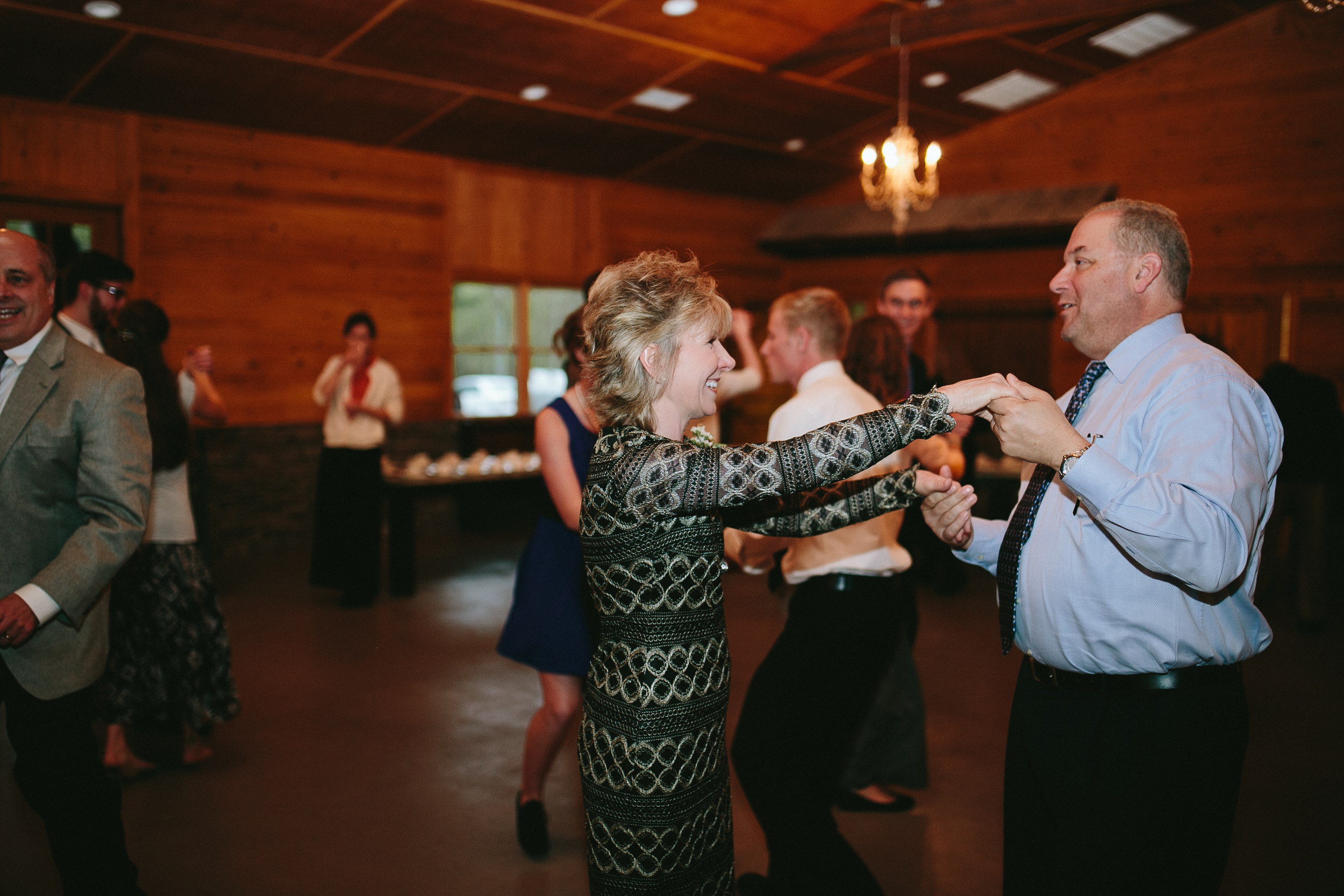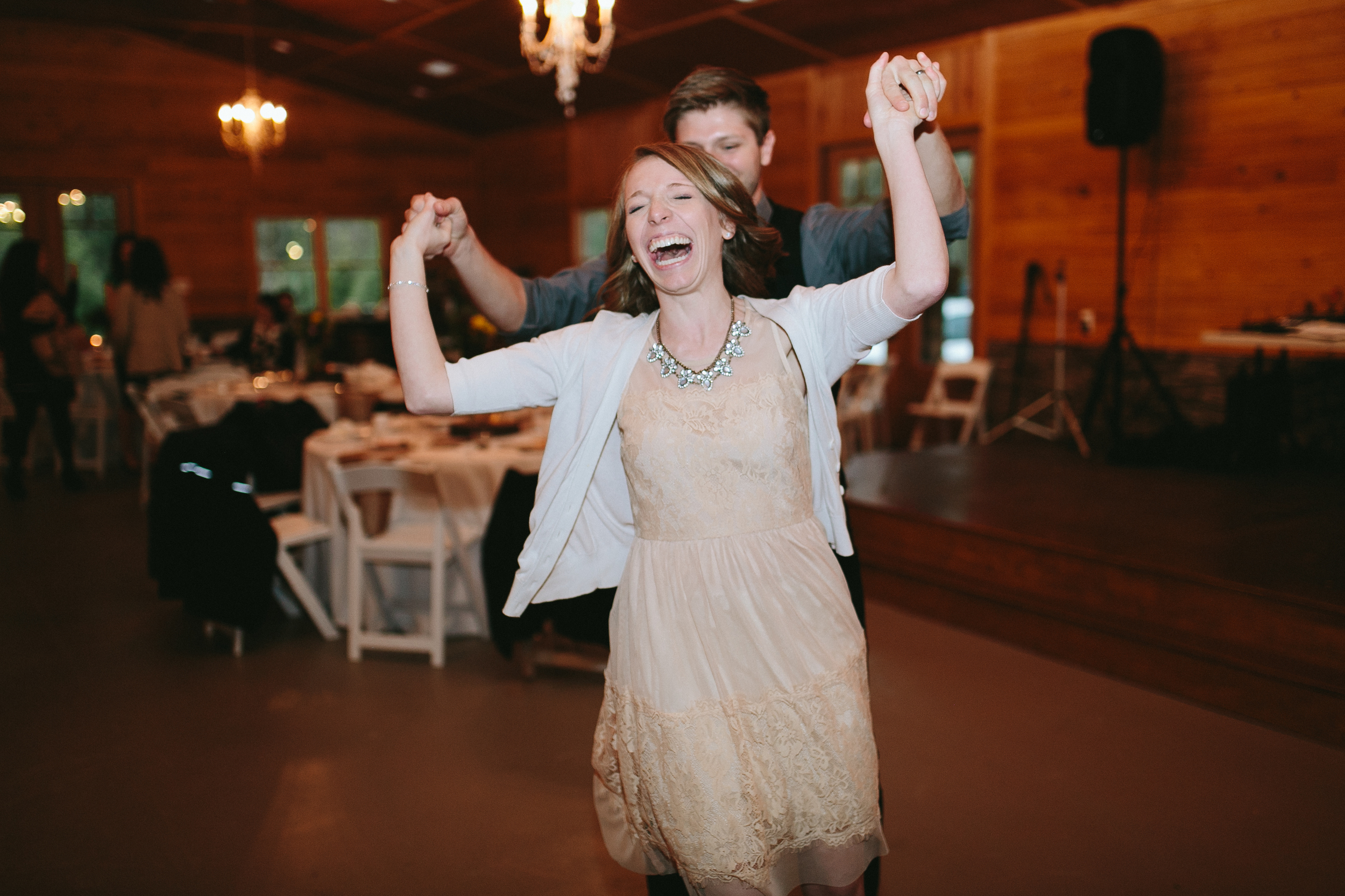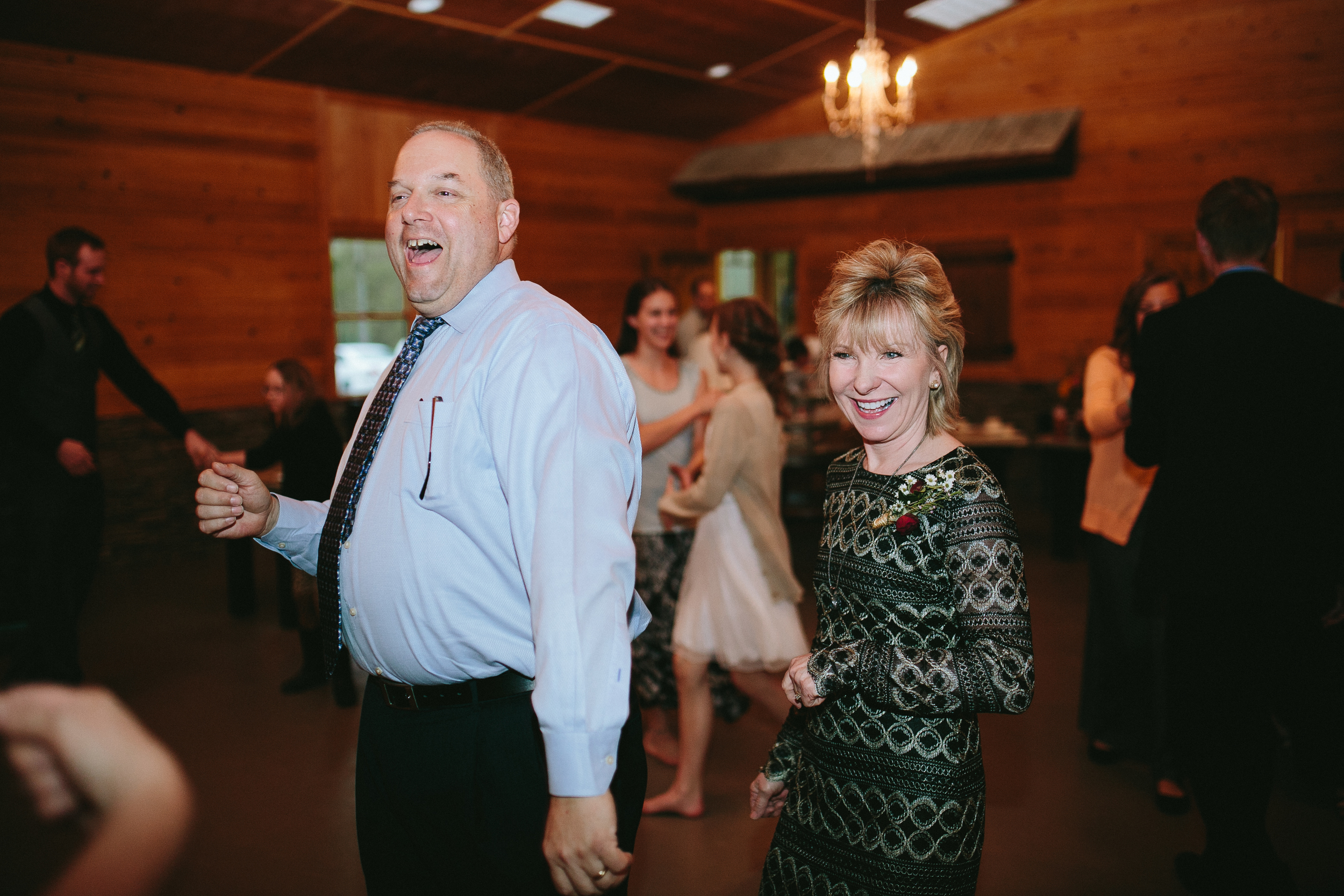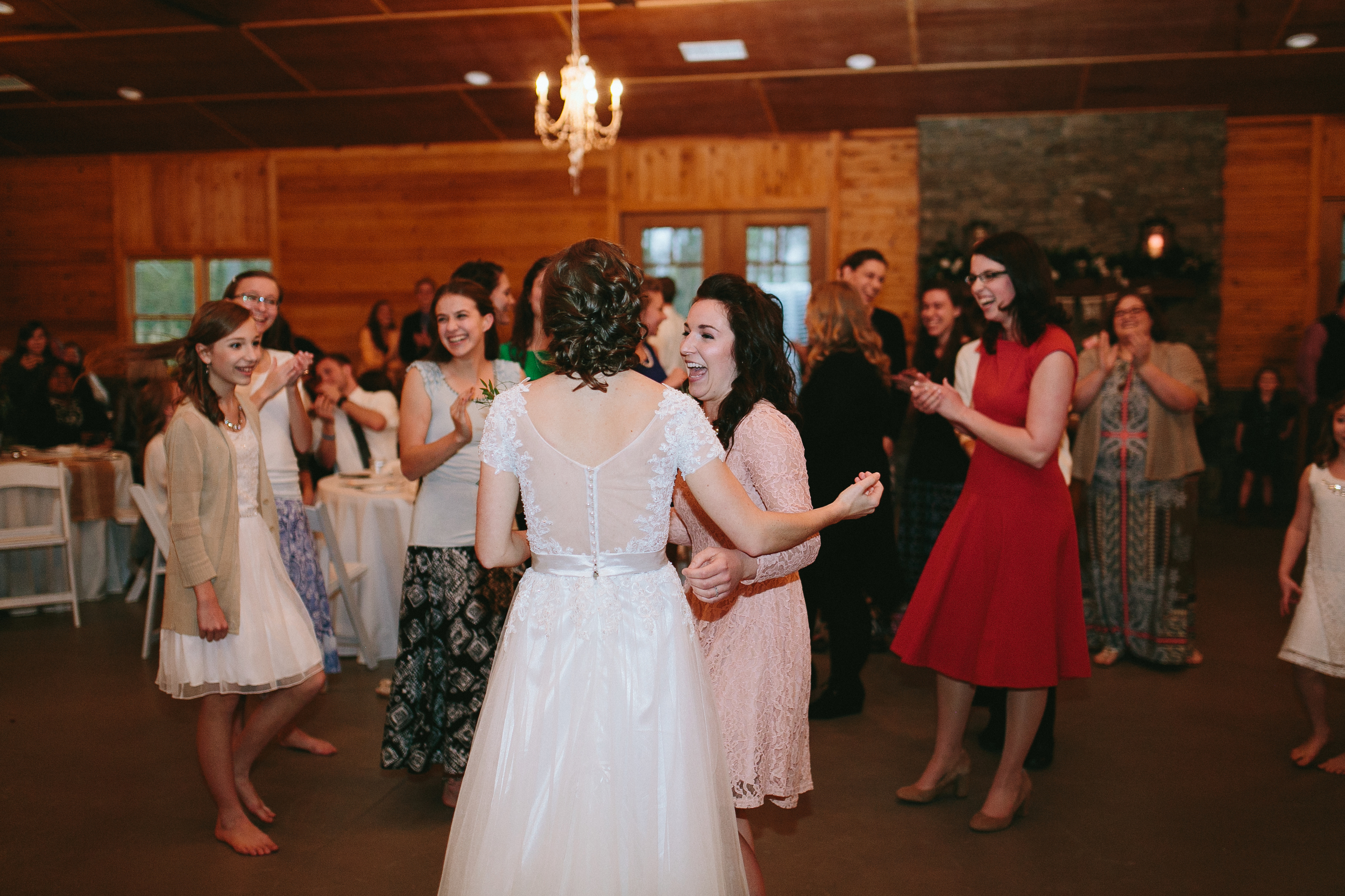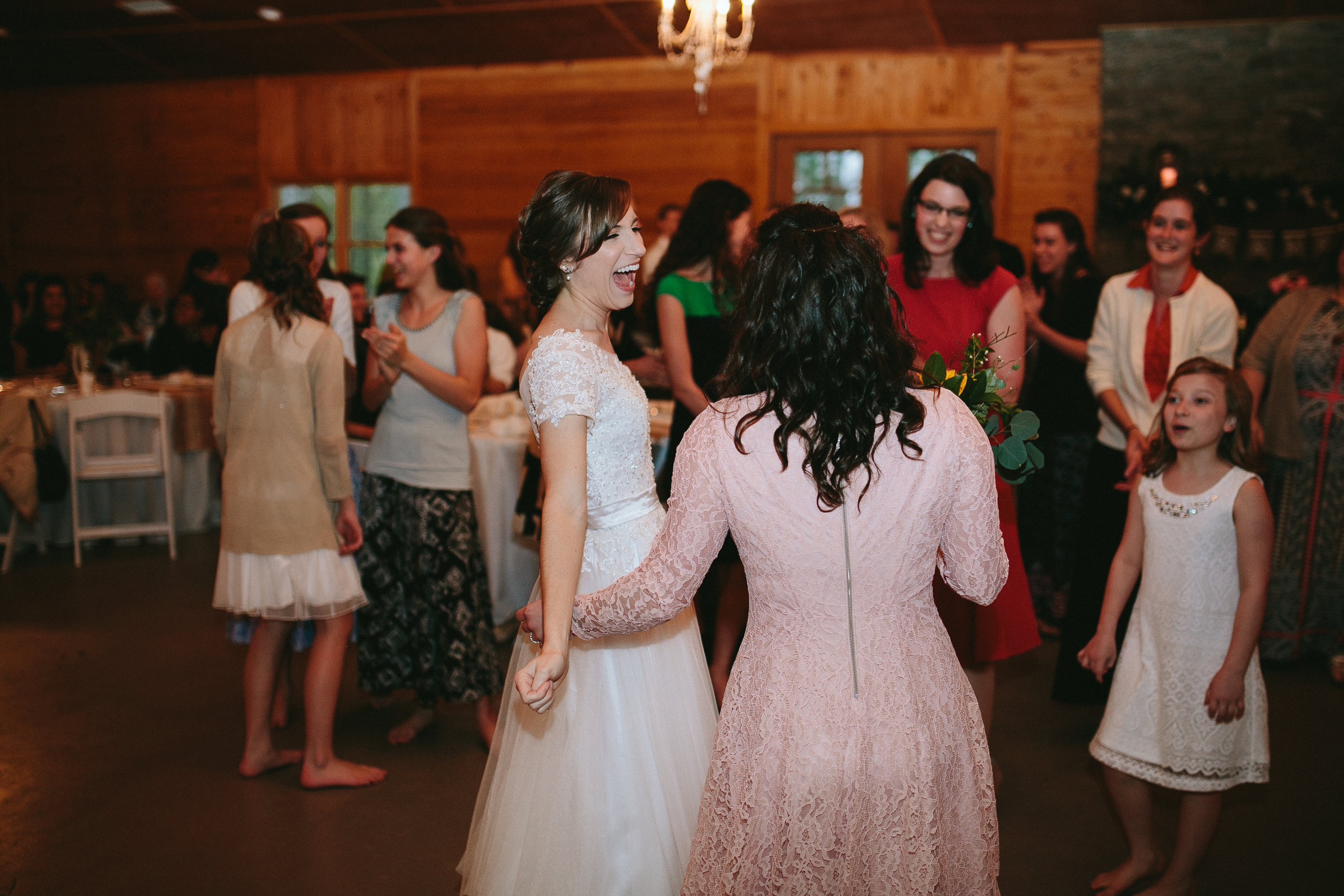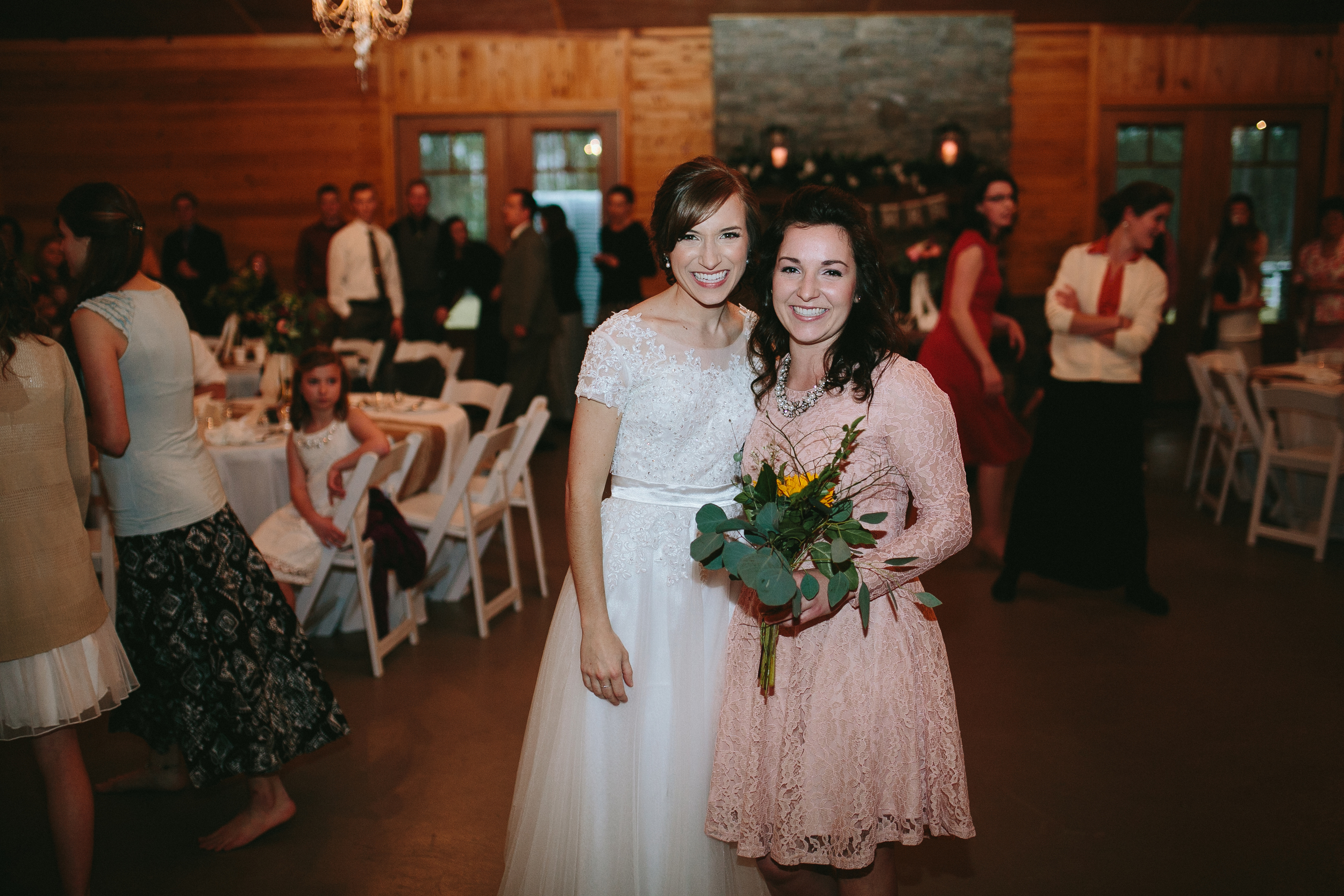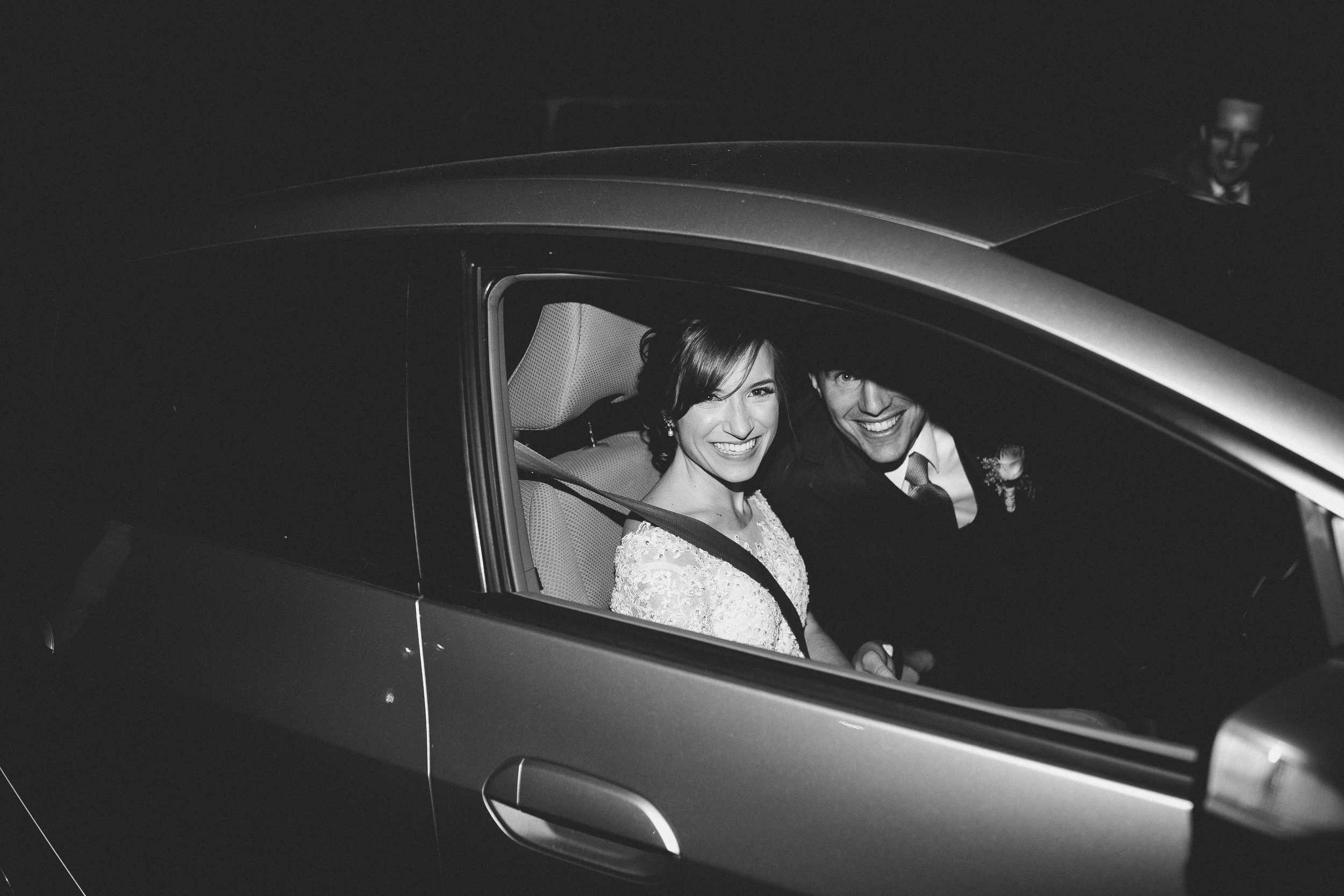 As we pulled out of the venue's driveway, it started to sprinkle. Praise God for holding it off! We both love looking back through these photos and remembering the day - even parts of it we never saw. We are SO excited to have our wedding video soon, and look forward to sharing that as well!
People are right when they say your wedding day will fly by. There's so much anticipation, so much planning, and so much change. All of a sudden, it's upon you - and it's overwhelming and fast. I can't say how grateful we are for Erica for being our photographer - we will treasure these photos forever.
And to answer the question that we keep getting asked...
"How is married life?"
We've felt like we haven't had the best answer to that question. As if we need an incredibly deep and romantic response. The answer is that we LOVE being married. It's fun, special, different, sacred, and wonderful. We were both surprised with how normal married life is. Like we were meant to be together, and now we finally are. However, I still squeal every now and then and get childishly giddy saying, "I HAVE A HUSBAND!!!!" Those moments still happen. :)
We went into marriage knowing that there will be and are challenges [for example, Jon has been searching for a job since November]. But God. He has showed up every time, and we are secure in His promises to lead, direct, teach, and to provide for us. We also went into marriage knowing that our love for each other will only grow. The love you have on your wedding day really is small compared to the love you are capable of giving. As we live day by day in the beauty of marriage, we learn that truth more and more.
To end this post, we want to praise Jesus for hearing and favorably answering our prayers. He brought us into marriage. All I've ever wanted was to be a wife and a mother - just like my mom. This lifelong prayer of being a wife is answered, and I'm forever grateful.
If you are single and still praying for a spouse - don't give up. God hears and will always answer [though in His ways and in His time]. Being single is a time of life that I look back on and treasure. The opportunities for ministry, sports, travel, work, activities, etc., are one of a kind. We are so grateful that we were active during our single years. Married life is a new season, and we are eager to see where God leads.
Blessings,
Jon & Jennifer