The post you've all been waiting for!!! Andrew and Bethany's PROPOSAL and ENGAGEMENT photos!
We made the trip to Utah to surprise my (Jennifer's) sister, Bethany, and to take some photos of them! We've been a part of all of my siblings proposals, and we didn't want to miss this one!
The surprise was a huge success, and we're so glad that we could be there.
This is a two part post - starting with the proposal!
The proposal happened at Potato Hill, a hill that's about a 5min hike/walk up to a beautiful view (you'll see!).

We scouted the area before they arrived, and we hid in our car, hoping Bethany didn't see Jon in the front seat!

We watched them go up the hill and disappear, so we ventured out and walked around, just waiting for Andrew to give us the cue. But we were mainly trying to keep a very fussy and exhausted baby quiet!

Their proposal was private (so no heart beating out of your chest from hiding and from the excitement, though I know Andrew's heart was pounding!). We just casually walked around until he gave us the go-ahead to surprise her!

Andrew re-enacted the entire proposal (which had about 3 phases: sitting on the blanket watching the sunset, asking for a hug [hello, get to your feet!], and then getting down on one knee). It was so much fun to watch them relive it!

Now scroll through the photos to see the moment unfold!
We were so happy that we could be there to surprise Bethany and to celebrate with them! Taking photos of the cute couple the day after was just a bonus! We returned to Potato Hill and, obviously, we had a blast!
Enjoy!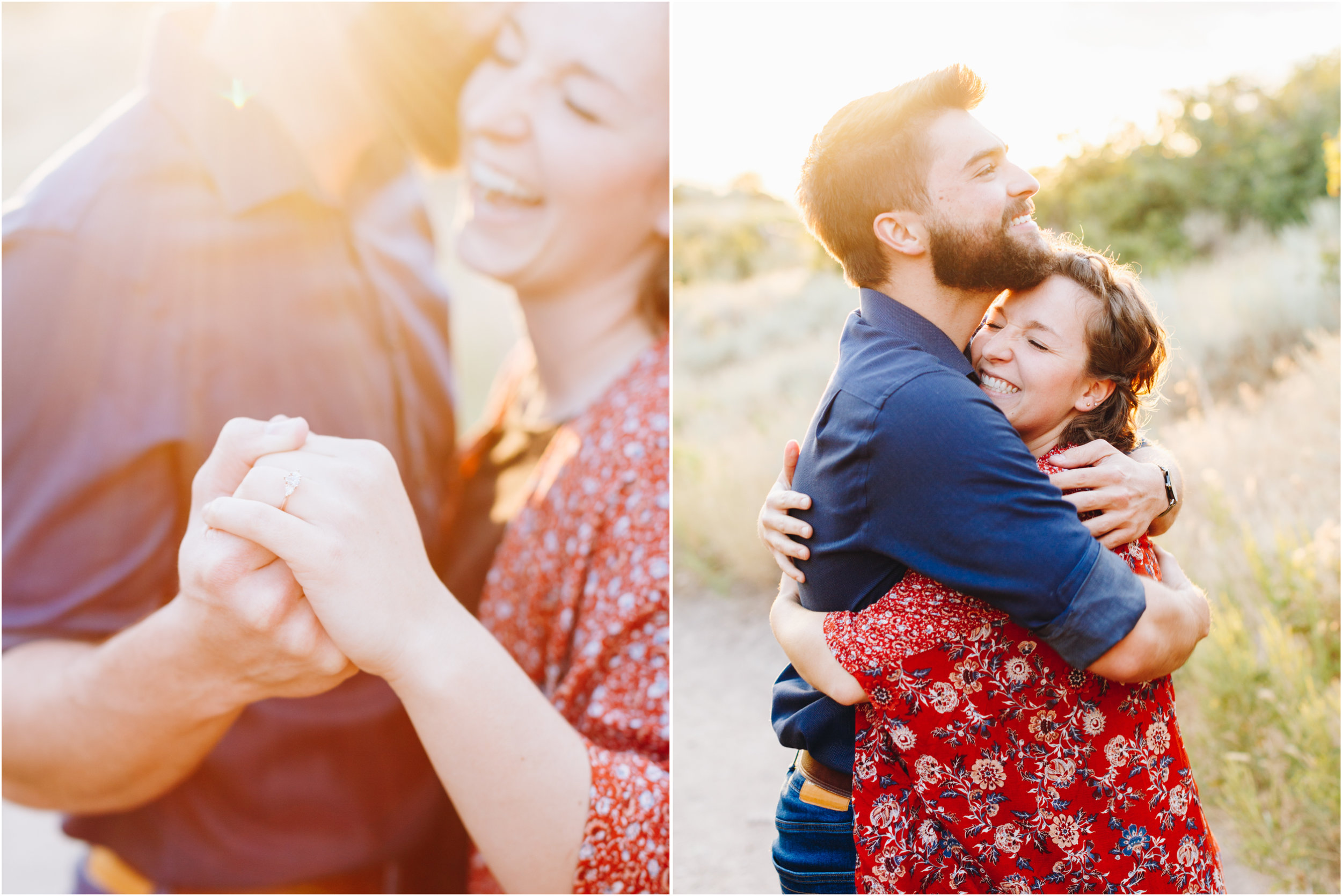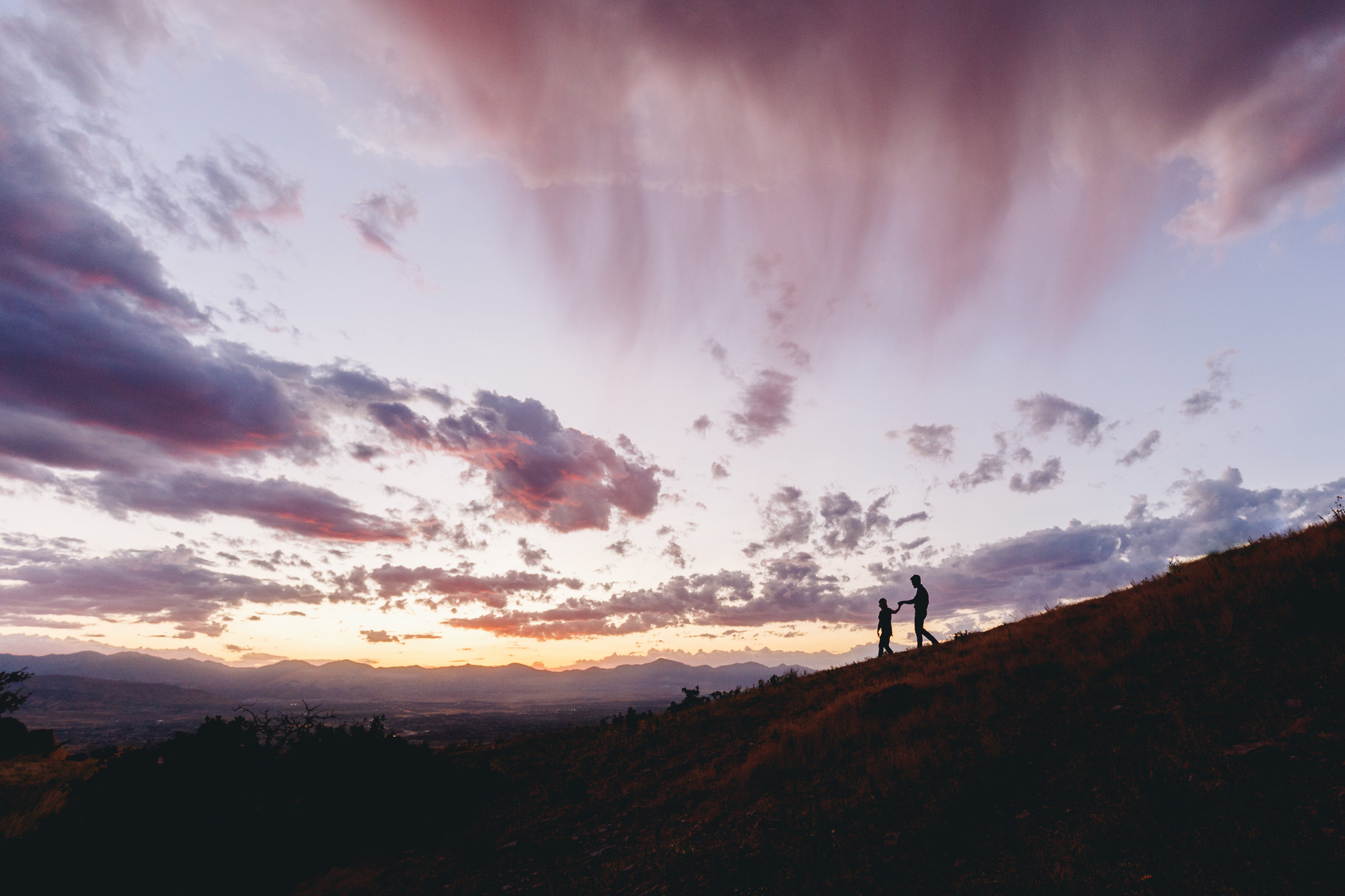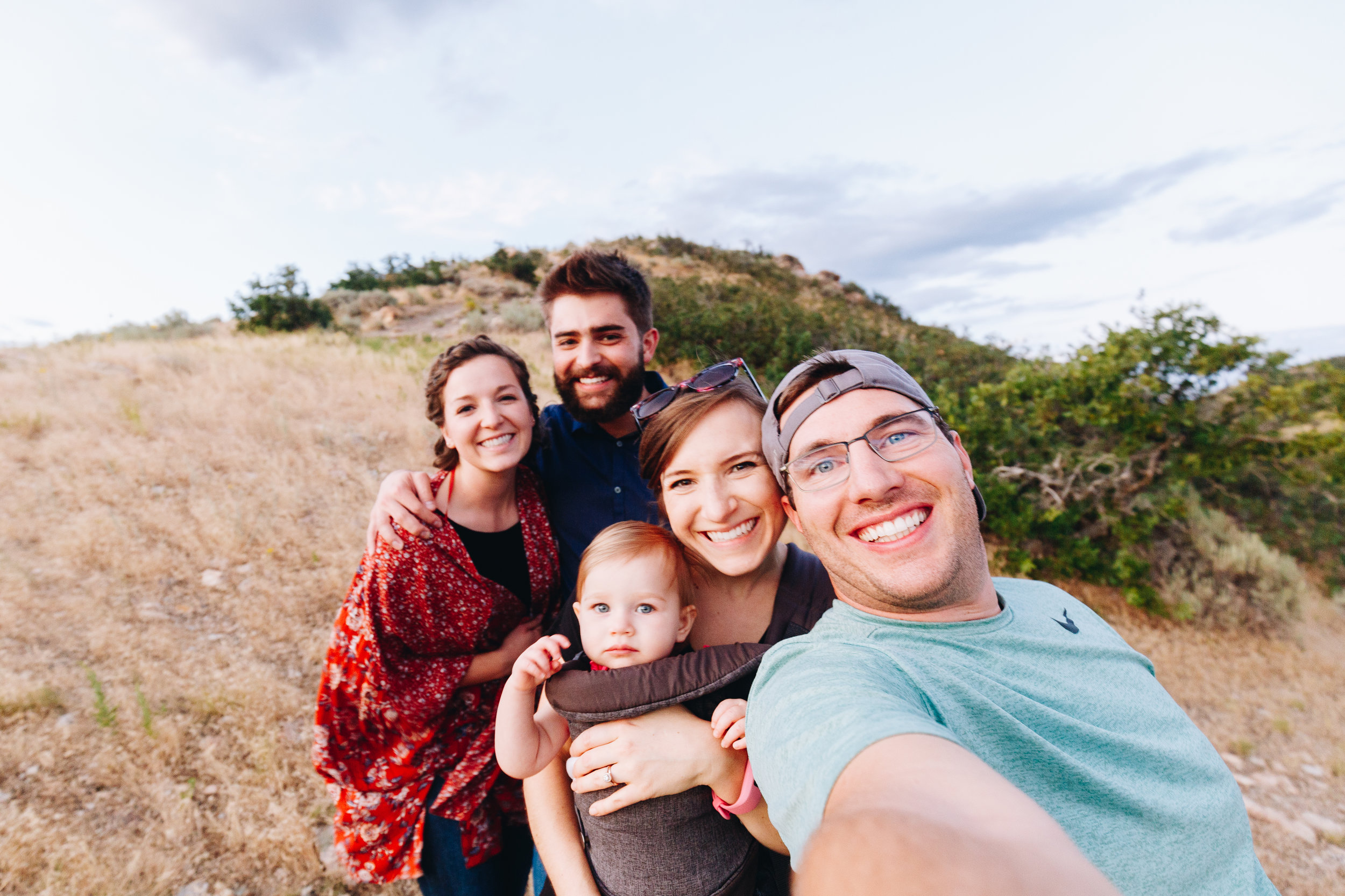 Congratulations to you both! And happy wedding planning!
Jon, Jennifer, & London