Where on earth do we start?! Andy and Chiree. You guys. We can't thank you enough for choosing us to document your wedding day through photography.
***Long post ahead with an abundance of photos***
Jon's family has known the Bollinger's (the Bride's family) for several years, and this wedding was nothing short of a reunion with friends from long ago! I, Jennifer, absolutely loved getting to know everyone and putting the faces to the names I've heard so much about. I honestly felt like we were with family, and we're so grateful for reconnecting with old friends, while making new friends as well.
Chiree and Andy are such a special couple. They are deeply loved and admired by so many people, and it was beautiful to hear their friends and family not only speak so highly of them, but also bless their marriage. It had me wishing I had known them my entire life! Andy and Chiree are both incredibly intentional with their time and their talents, investing in people every chance they can - so that Christ would be magnified.
Chiree works with Revive Our Hearts ministry, specifically on the video production team. If you ladies are not familiar with the ministry, you'll want to head over to their website. I've benefitted greatly from some of the messages and books. The link will open up in a new tab, so you can click it and then head over when you're done looking at the photos! :)
To read their story of how they met + the proposal, click the button below! It will also open up in a new tab.
Now, onto the details from the WEDDING!
They had an intimate wedding ceremony just across the Missouri border in Arkansas. Side note: we were able to fly to MO a few days early to enjoy a visit with Jon's family and to celebrate his birthday (the big 3-0!). We're always grateful for time with family! And now, back to the wedding story...
The wedding chapel was unreal. This GLASS chapel is located in a park, surrounded by tall trees and walking trails. Not too far off is a pretty large lake, though we didn't venture that far. Their wedding ceremony was deeply Gospel-centered and up-lifting, a true reflection of Andy and Chiree.
Their ceremony and reception included times of worship and singing - it's such a beautiful way to commit your marriage to the Lord and to praise Him for all He's done!
Since Chiree is a talented videographer, having time for the video and the photos were high priority. The video team was a blast to work with! The timeline for the wedding day was structured in a way to allow for video/photos without being stressed or rushed. I think this was the first wedding EVER that we had time to relax throughout the day as we grabbed a meal or just waited until the light was just right.
Apparently, in MO, the spring time is when some terrible storms and tornadoes rip through the towns. We all prayed for good weather, and God provided! The storms and a tornado came on the Tuesday before the wedding (Thank You, Jesus, for letting us NOT fly through that!!!!!!! We came the day after. Turbulence and I don't get along.). We had sunny weather, warmth, leaves budding on the trees, and monstrous winds that challenged my balance a few times. But we could deal with wind! God is so good, and He does all things well.
Andy, you were one of the most joyful Groom's we've ever had the pleasure of working with. All of the weddings we've shot can be described as joyful (praise God!), but you had such a special way of expressing your joy. It was priceless.
You'll notice that their exit was from the chapel directly after the ceremony. The guests all grabbed streamers and flags (with bells on them!) and waved them in the air as the couple ran out! It seriously felt like a movie; it was so exciting and grand! Can we recommend that more couples do this?! Flags...and having a dramatic exit from the ceremony, rather than the reception. After the exit, we went back inside to take portraits since it was empty.
Enjoy the photos from this sweet couple!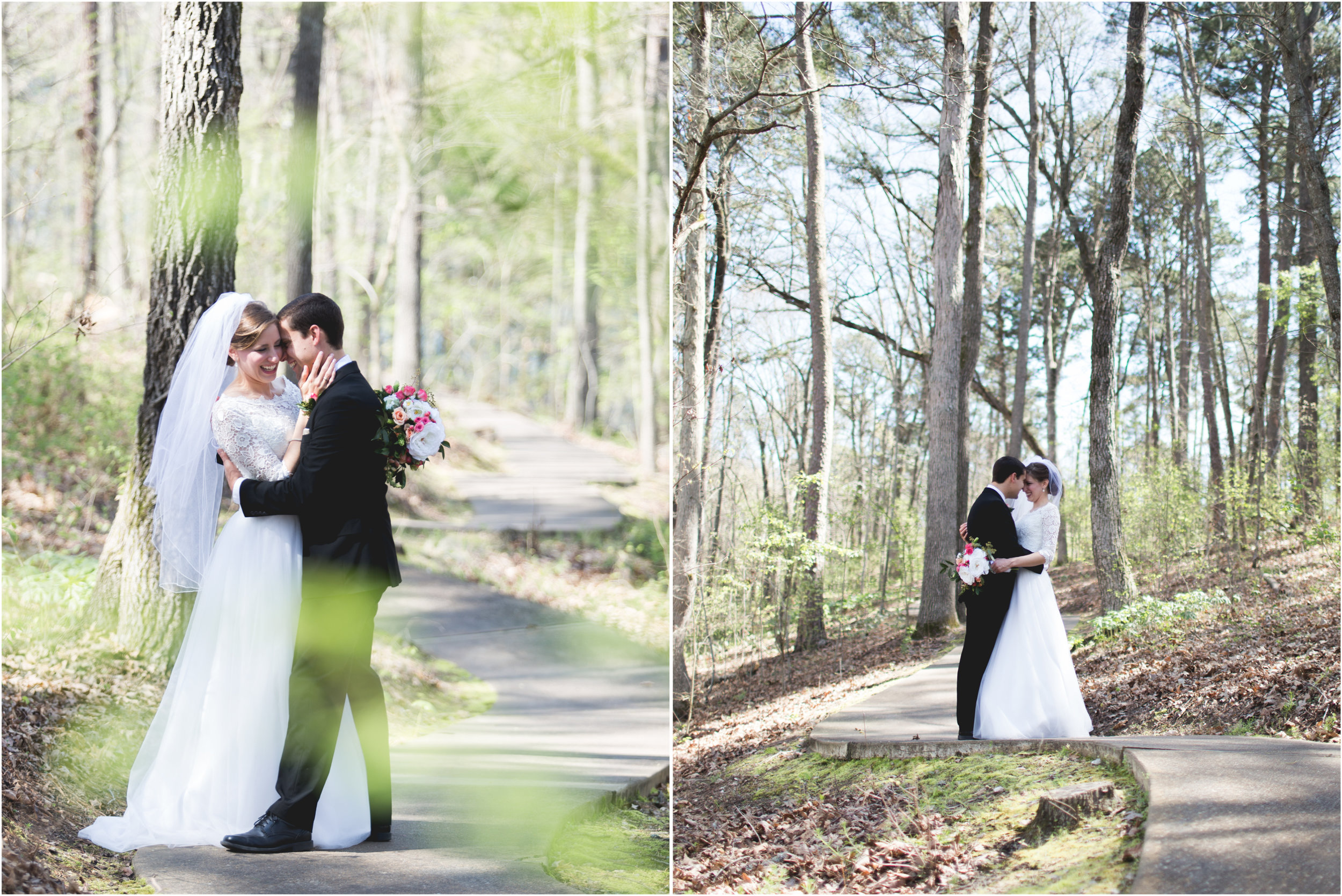 Here are some behind the scenes shots of the production team!
Congratulations! Blessings on your marriage!
Jon & Jennifer