Has it been an outrageously hot week or what?! Even with temperatures close to 100 and humidity to match, we still got outside and took photos. And we are so glad that we did!
As of a couple weeks ago, I had been brainstorming concerning photography - just wanting to find a way for me to grow when it comes to shooting and editing. My longterm desire and goal is to become a private editor for photographers. As I've researched, I've realized that it's an optimal job for a mom! No - we're not pregnant. But I think there's wisdom in preparing. I want to have a job that I can do as a mom and not interfere with life and mommy responsibilities. Editing is something I can do in spare time [like nap time]. You moms out there are probably saying to yourselves, "This girl doesn't know what she's talking about! Spare time as a mom?!"
However, we always make time for what is important to us. For me, it's being outside, being active, and being creative. Photography and editing is one way I can still allow my creativity to grow! In addition, I wanted an outlet to invest in others - namely the high school/college age group.
All that was an intro as to why I organized this shoot. :)
I wanted to practice shooting a session all ON MY OWN. And editing a full session - all ON MY OWN. I was nervous and excited. I set high expectations for myself since I've spent hours on end watching YouTube tutorials, studying and memorizing poses, and refreshing my memory on camera settings. I reached out via Facebook to find a 2017 senior to model for me.
Meet Emma.
Emma is just the cutest. She's spunky, athletic, fun, sweet, and joyous. We had such a blast together! Jon came along to help me and give me pointers [Thank you!]. Emma's mom was also there - and it was such fun to be together! I've known Emma and her family since 2005 when my family got involved with a ministry called Child Evangelism Fellowship. Emma's older sister was my partner at the training camp as we learned how to share the Gospel through Bible lessons, missionary stories, songs, etc.
Before I share all of the GORGEOUS images of Emma, here's a little bit about her so you can get to know her!
High school: Academy of Christian Training and Studies
Post high school plans: I'm not sure if I am going to college or not yet - if I do, I will attend UNC Greensboro, but I want to be an event planner [to plan weddings and big parties]. I've already planned four parties this year, and two weddings this summer.
One thing you'd like to accomplish in your life: I want to make a difference and be successful - that when people look at me, they think, "Wow, look what God has done through her."
Favorite style or brand: That's a hard question, I like a lot of different styles. I don't have one brand that I always wear - most of my clothes are from thrift stores because I love to mix and match and put my own twist of every outfit.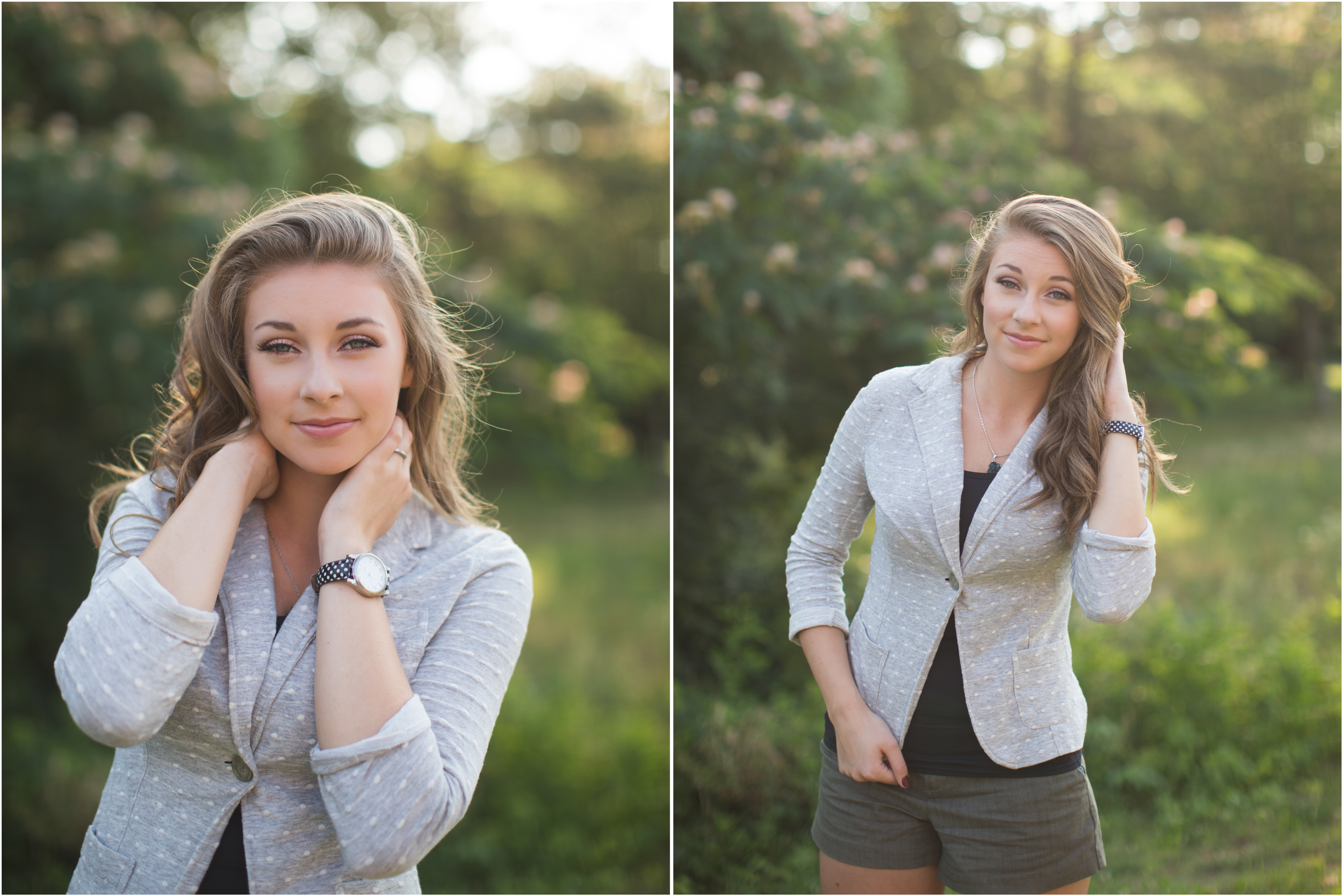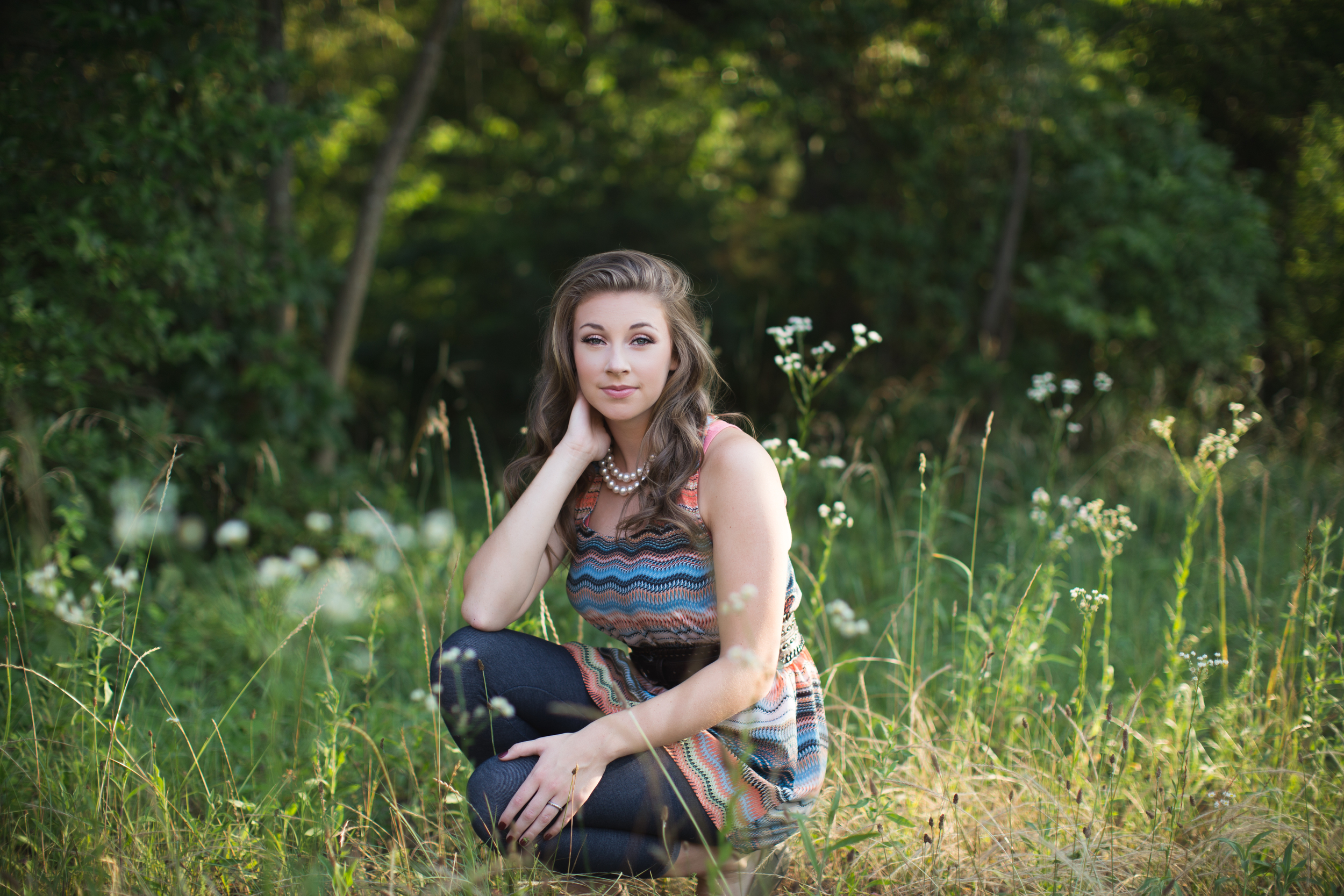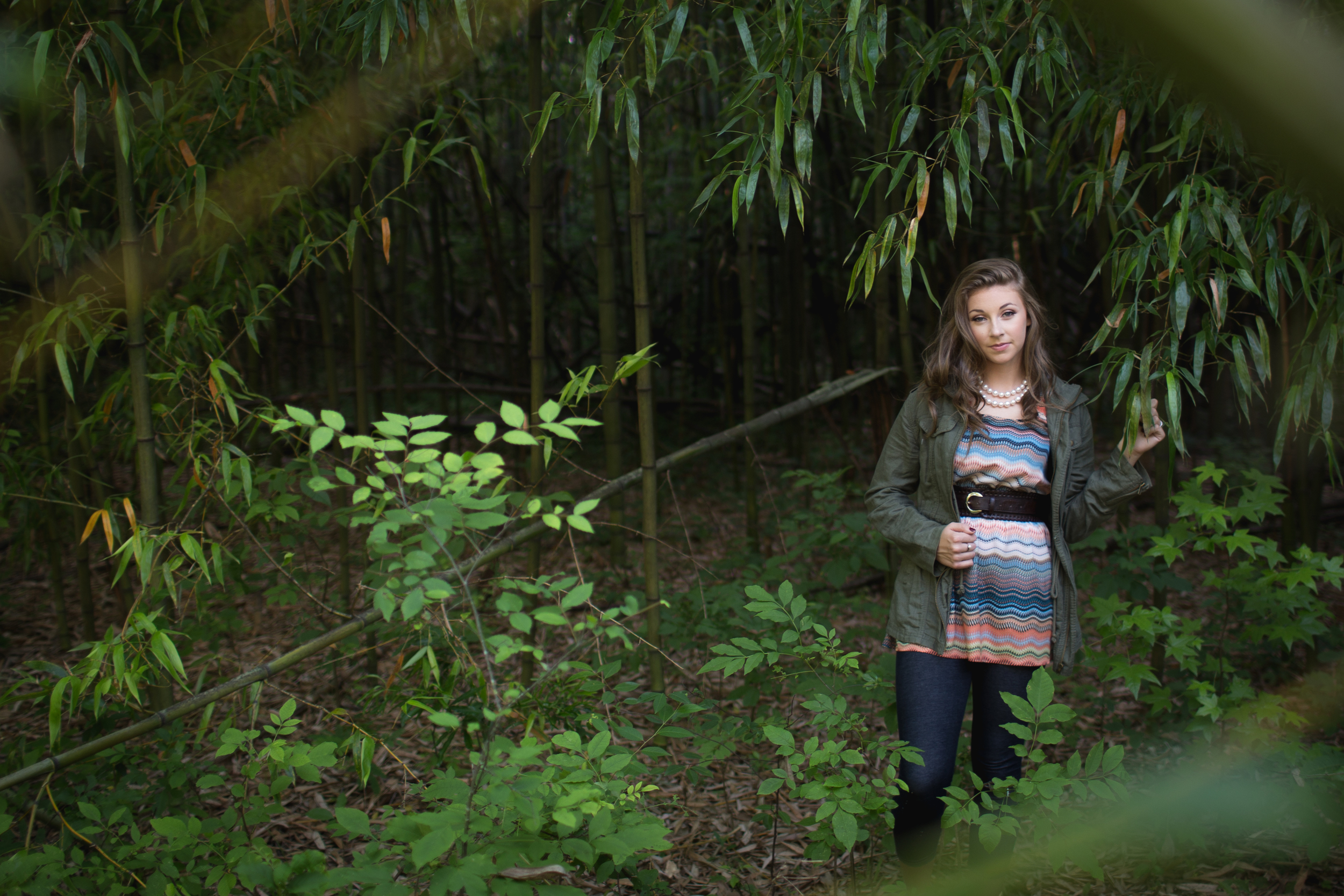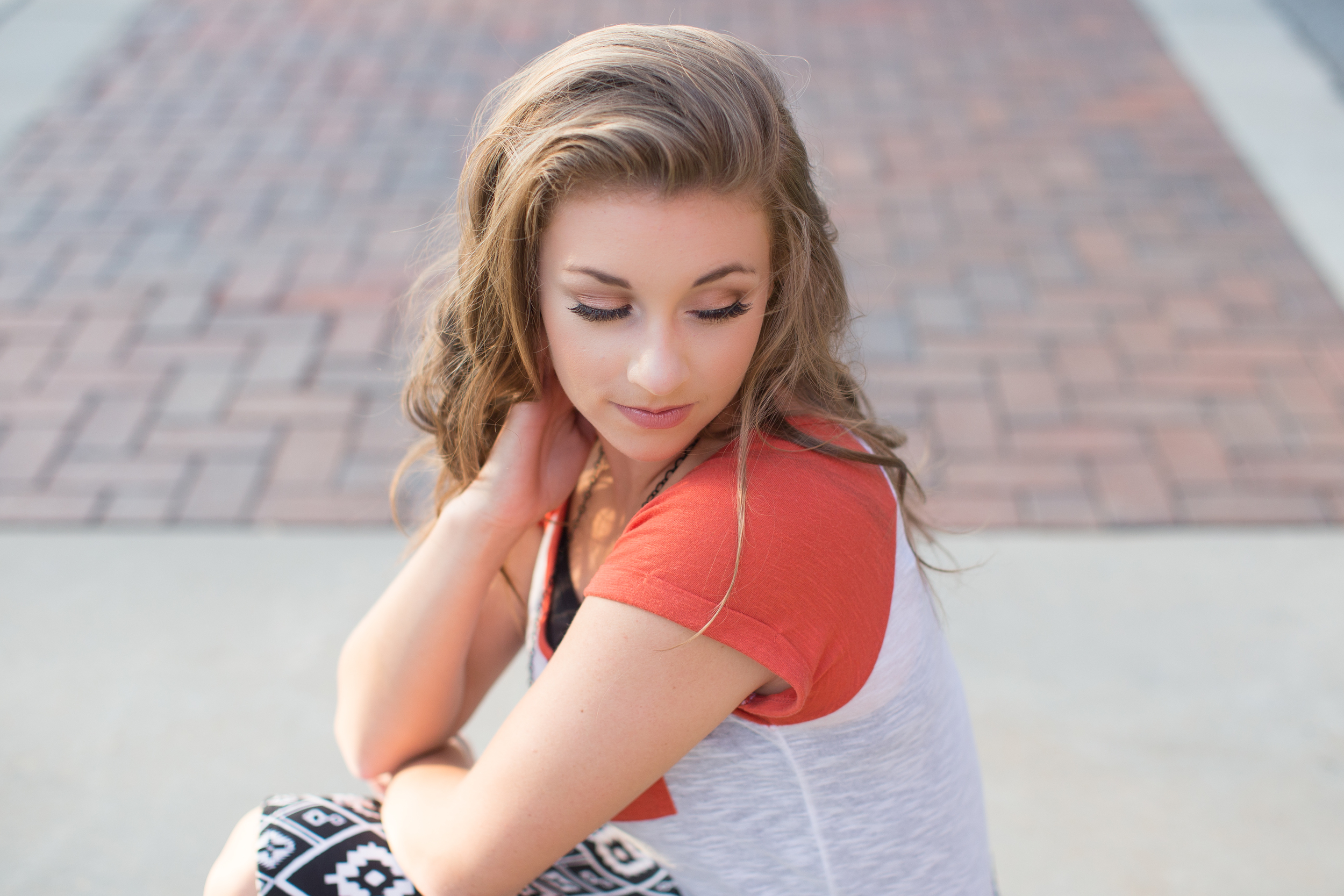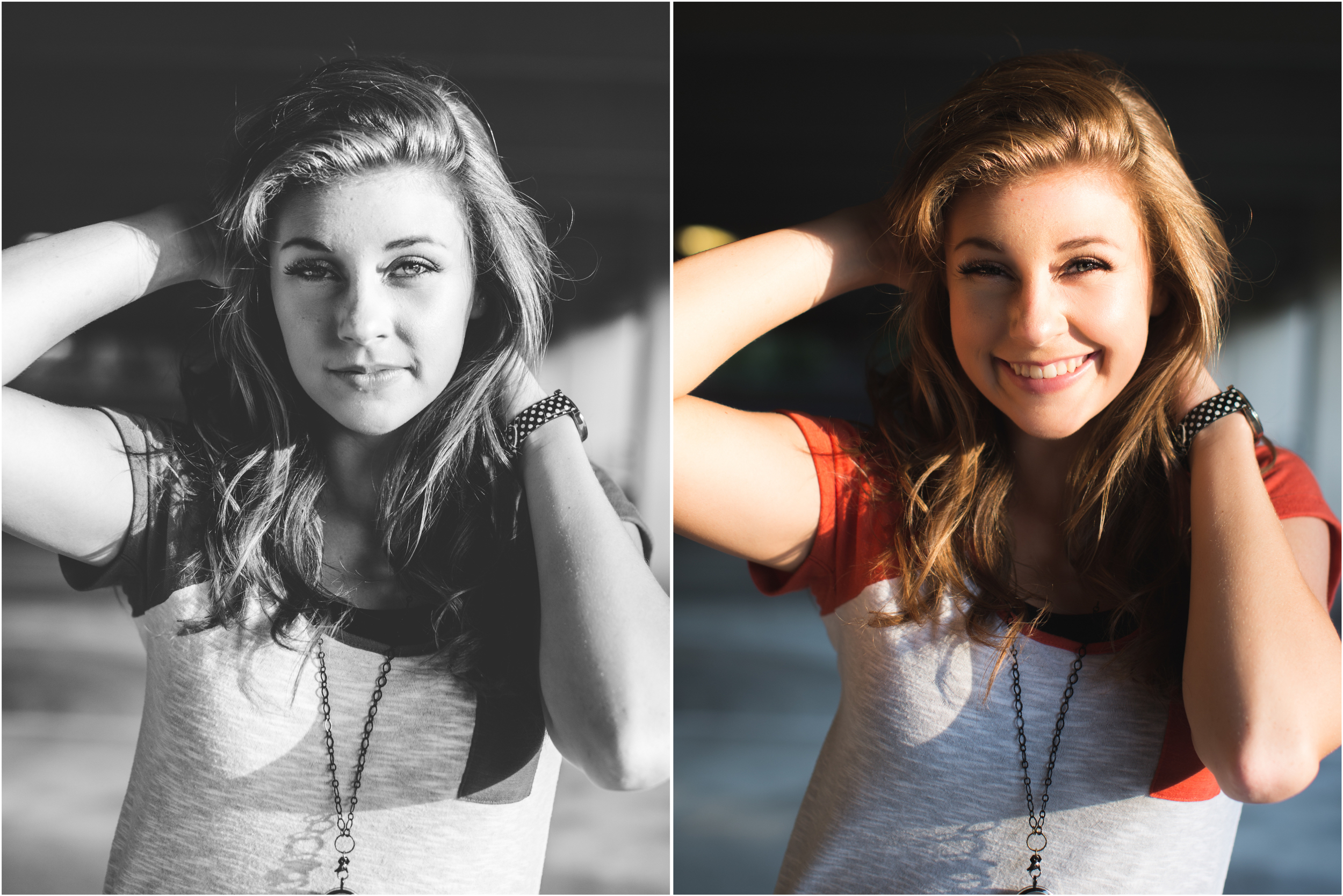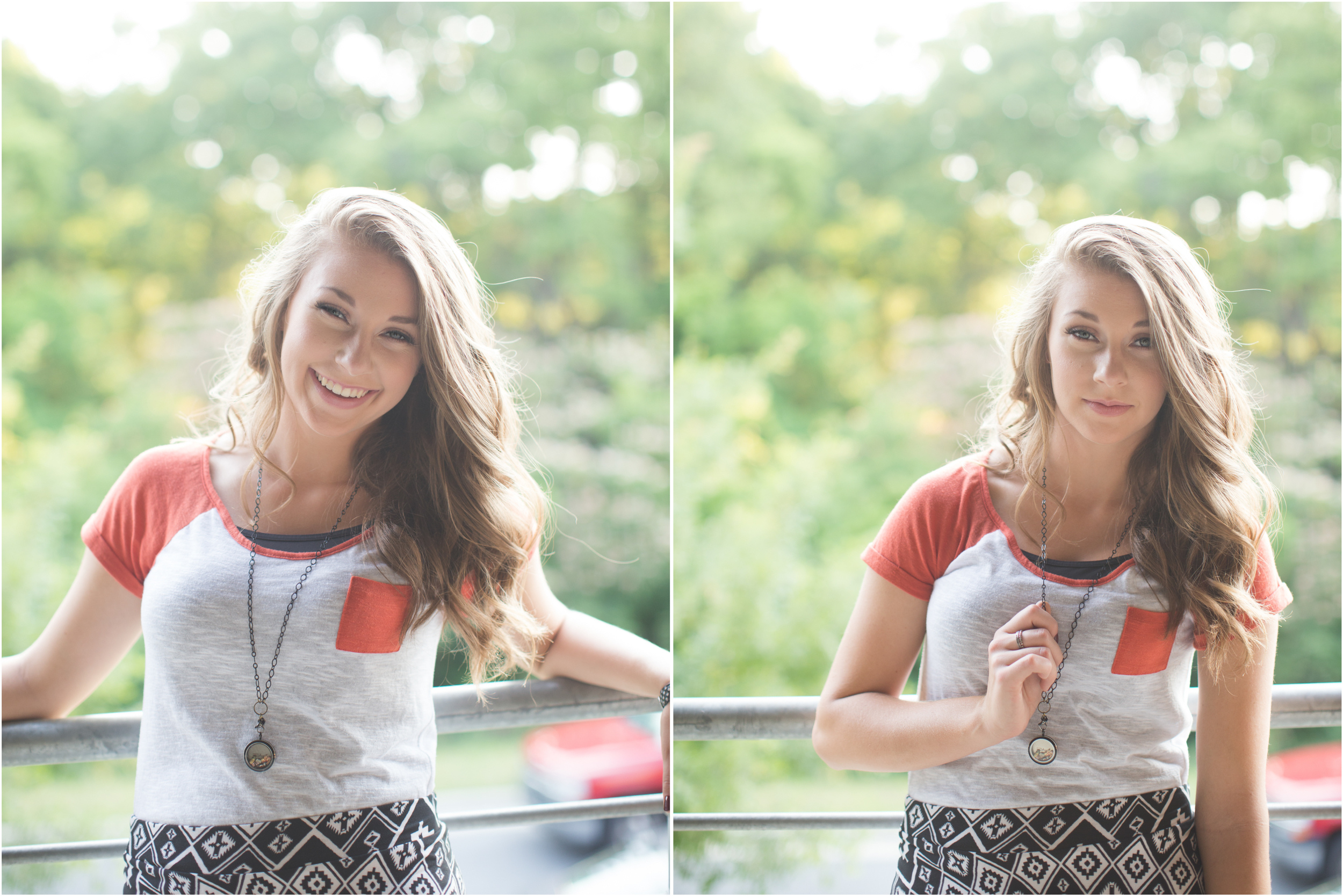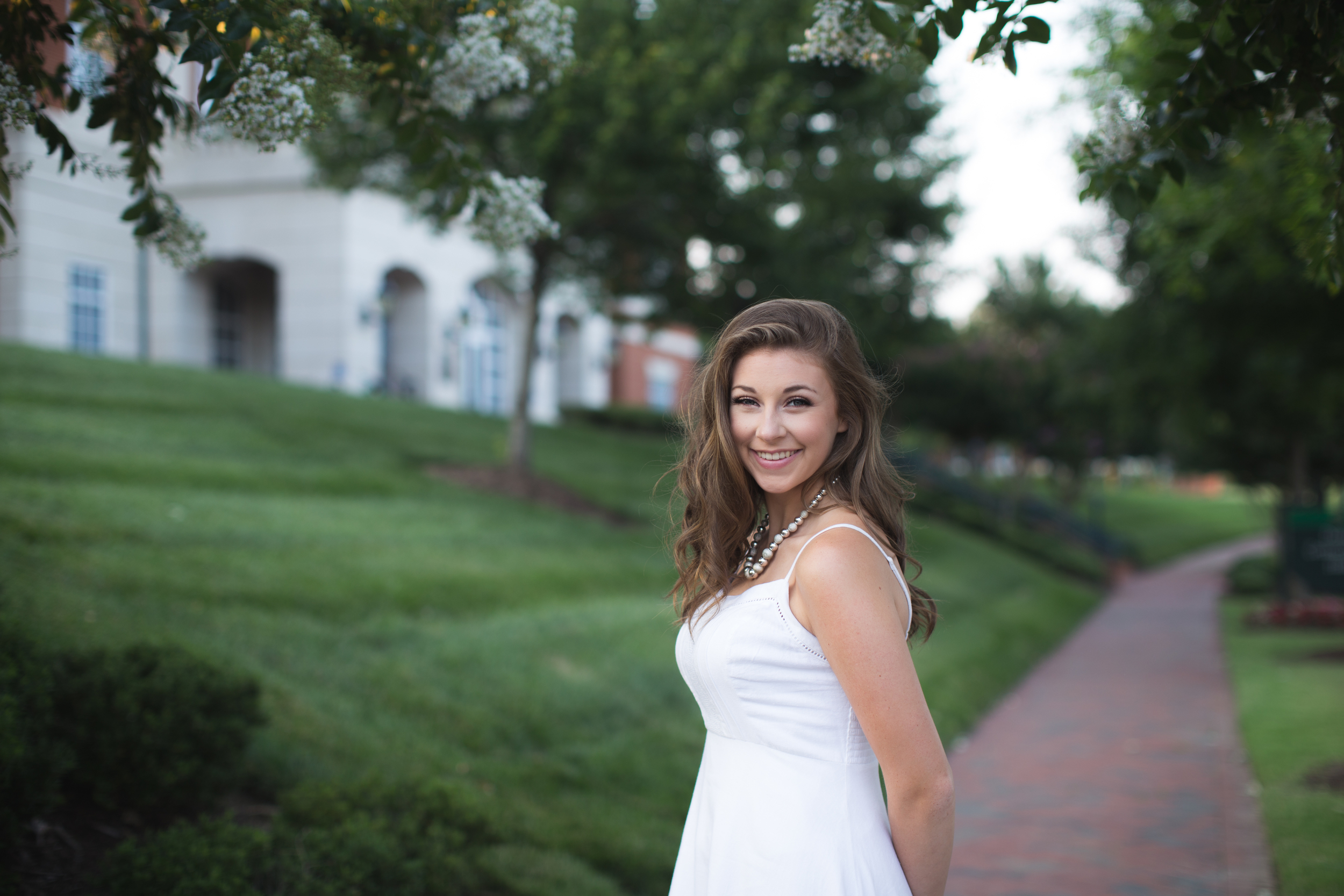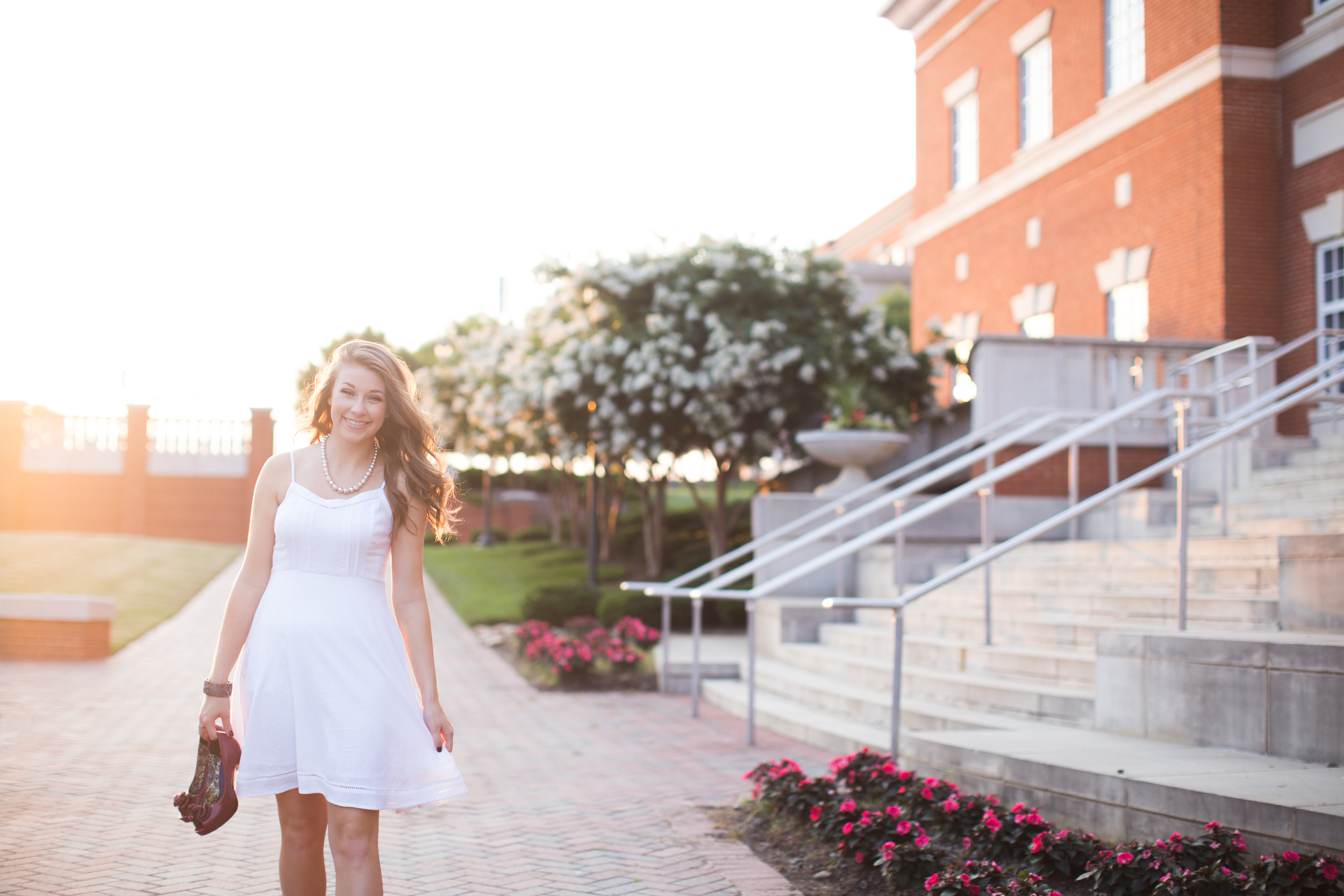 Outtakes!
Notice a photo of this pretty tree. I saw that these trees were in bloom on Saturday, but wasn't sure if they'd still be as beautiful on Monday for the shoot. As we drove to Huntersville to scout shooting locations, there were no more flowers left. I was SO thrilled when Jon and I found an empty lot with tall grass, flowers, bamboo, gorgeous light, free parking, privacy, AND these flowers still on the tree! Praise the Lord! The shade from the taller trees protected the flowers, and we couldn't have been more happy.
Here are some behind the scenes shots [Thank you, Jon!] and Emma and her beautiful Mom!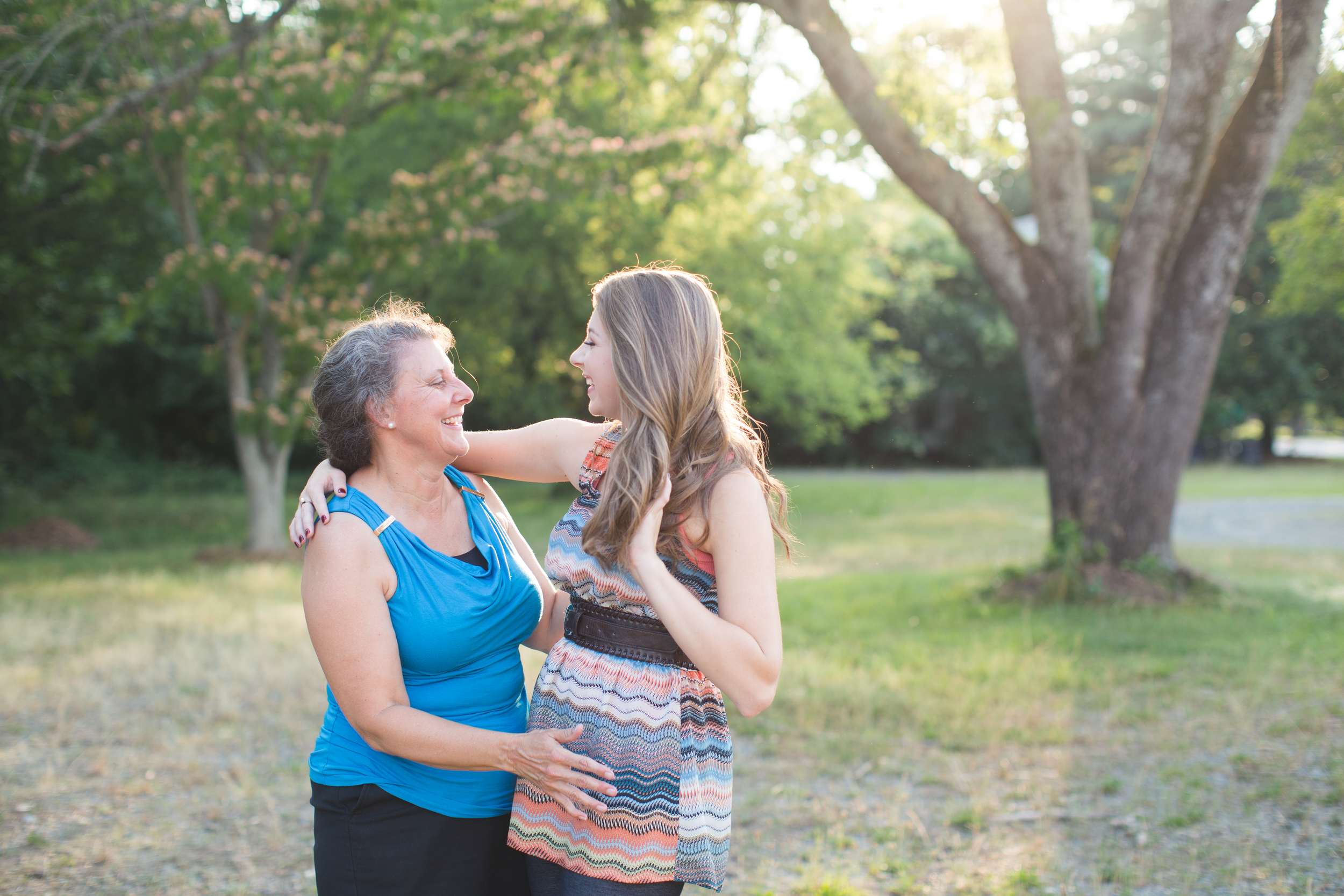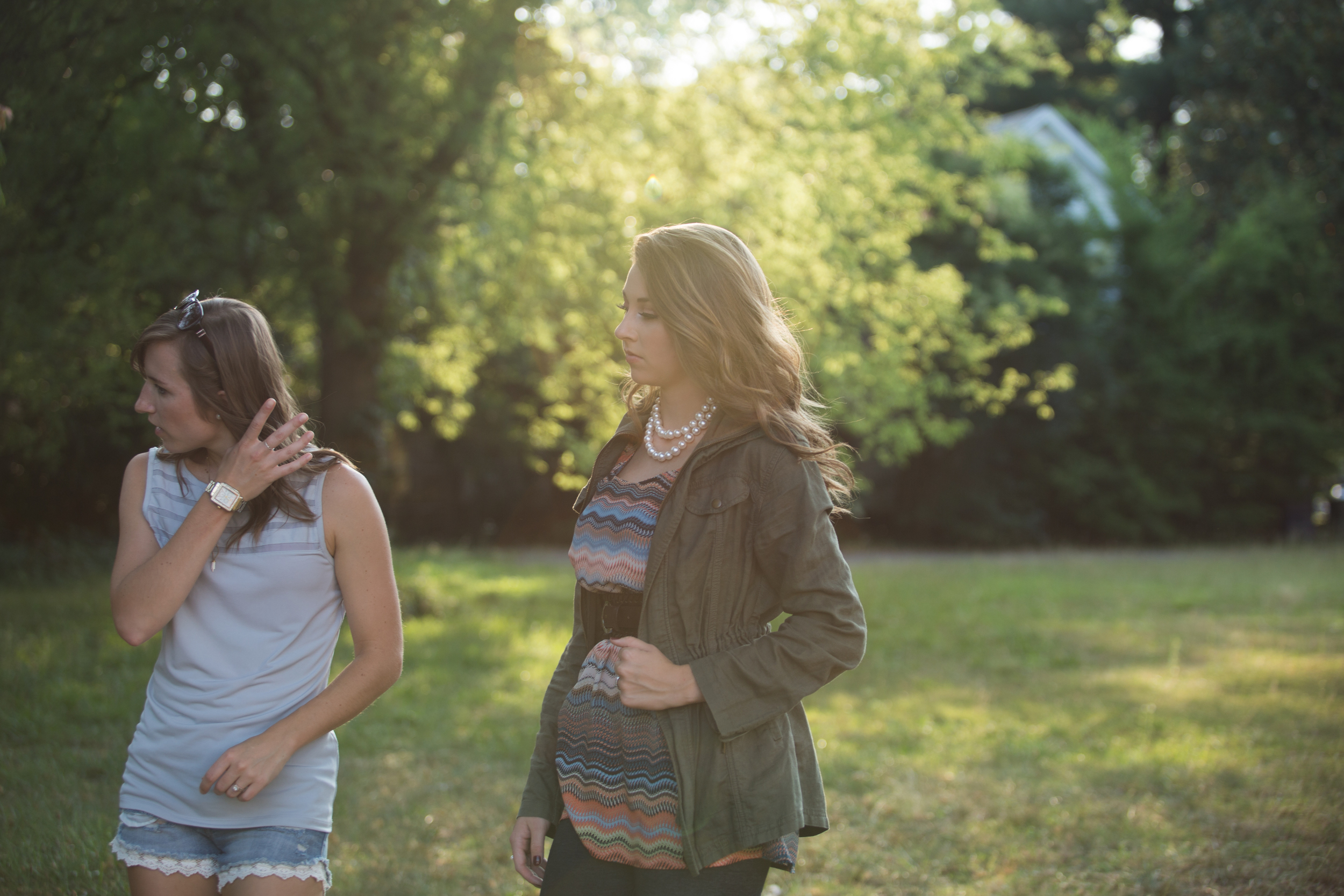 If you know of a 2016 or 2017 senior who is wanting photos, please send my name to them! I'm hoping to be shooting seniors more - I absolutely love it.
Have a lovely evening!
Jennifer