Wednesday.
We got up early, packed a lunch, and hit the road to visit the Grand Canyon! From Sedona, we drove through Flagstaff [which is about halfway]. We stopped off in a couples stores looking for a down jacket for Jennifer since it was pretty chilly and windy. We finally found one of clearance at an outdoor store!
For the last hour of driving, we drove through a lot of Indian reservations.
We didn't realize that our honeymoon was directly in the middle of the spring break craziness of both California and Arizona colleges. The national parks were flooded with people. After waiting in a long line just to enter the gate [hint: ladies, make sure you use the restroom before you get to the bumper to bumper traffic!], we finally made it into the park. We first visited the visitor center where there is a beautiful view of the canyon.
The layers and depth of the canyon seem like a picture when you look at it - it's hard to grasp the magnitude of it all. Again, people were EVERYWHERE. And hardly anyone spoke English.
We were SO HOPING to see some elk! But it didn't happen. All we saw were squirrles and a couple mule deer.
We were not interested in being with the crowds, so we walked a little farther on the rim to see if the crowds thinned out. There was a trail that takes you 1.5 miles down into the canyon, so we were about to hike that. However, we saw that it was so condensed that people could practically link arms all the way down. We were on the hunt for a new location again!
So we started driving. We ended up taking the Desert View Drive and bypassed all of the popular places that had the parking lots over-filled. We had no idea where we were going. We started noticing that some cars were pulled off in picnic areas or where there were some small hiking trails. We finally were onto something! We had passed all of the tour buses, and we were excited to see what was up ahead [the road is like 30-40 miles, so we didn't know how far we would go]. We pulled off to the left where there were only a few cars parked. There was a couple who had just finished the trail, so we asked them what was on the trail.
We found the goldmine.
Shoshone point [sha-show-knee].
We saw about 5 people the entire time. The hike was more of a leisurely walk along a wide path rather than anything steep and strenuous. At the end, we reached a picnic area with a bathroom and an incredible view. We set up the hammock and enjoyed a couple hours up there!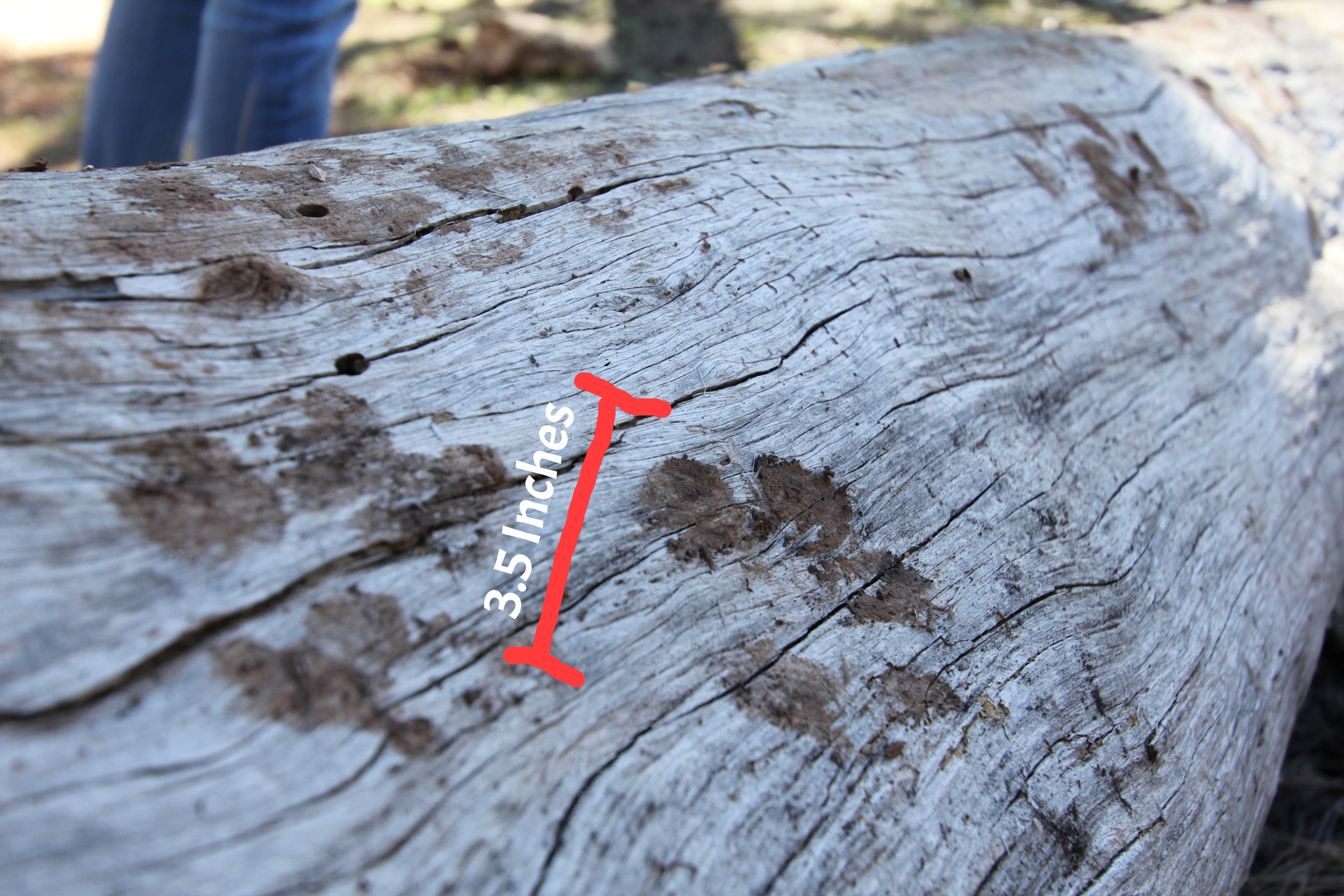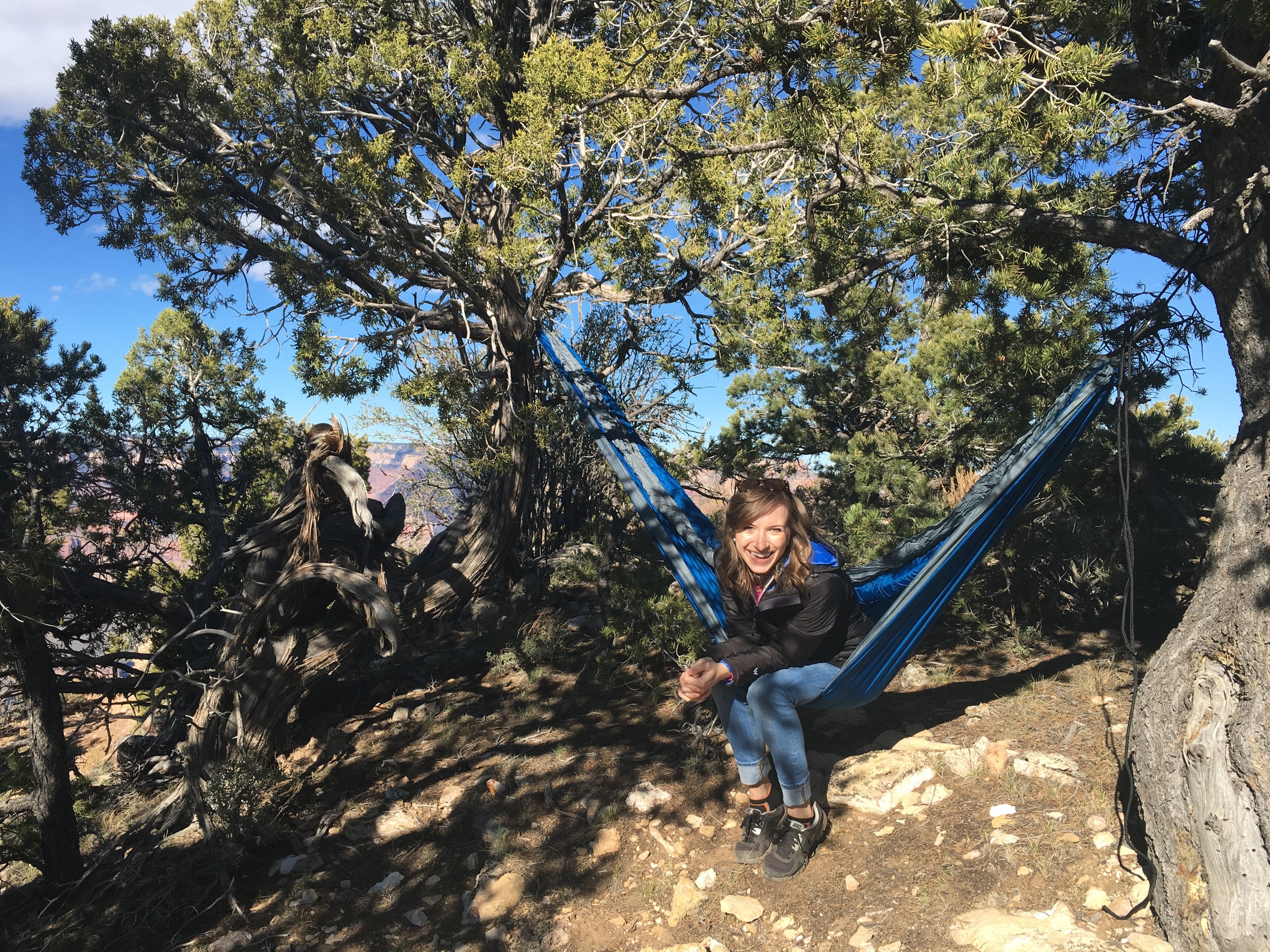 At certain points, you can actually see the Colorado River inside the canyon!
What we recommend bringing:
Lots and lots of water and gatorade [especially in the summer months]
Snacks [we brought popcorn, Oreos, fiber bars, crackers, raisins, etc.]
Fruit [we brought oranges and bananas]
Sun glasses [usually pretty bright and sunny]
Layers for changing temperatures [down jackets are great because you can squish them up in a bag - we there there at the end of March, so it was still very cold. You wouldn't need this in the summer.]
Camera Equipment we recommend:
Wide angle lens for landscape photos
35mm 1.4 prime lens for higher quality landscape shots
70-200mm 2.8 for capturing birds and wildlife [and portraits if you'd like]
Carbon fiber tripod for self portraits [notice we just stuck the camera in the tree branches - a tripod would've been helpful!]
We loved visiting the Grand Canyon, and highly recommend it for people of all ages! You can sit and enjoy views without hiking if you'd like. However, there are lot of hikes available. One day, we'd like to hike down into the canyon and stay down there. Jennifer's cousin's husband works in the canyon, so we enjoyed dinner with their family! We heard crazy stories and are eager to explore the lush terrain of the interior of the canyon.
We rate the Grand Canyon [Shoshone Point specifically] with 5 stars!
[We would probably rate the more populated areas with 3 stars - the views are all beautiful, but the crowds take away from the magnificence.]
Go out and adventure!
Jon & Jennifer