One year ago today. Almost. November 25, 2015, was the day before Thanksgiving last year.
Our proposal story is one that we have been wanting to share, and we are excited to include a narrative AND the photos of that beautiful day.
Ready?!
What would I say? How would I feel? What on earth would I do? Or how would I really respond in the moment?
Those were the questions that occasionally flooded my mind over the past 10 years. I mean that in all seriousness! My only dream, desire, and aspiration was to be a wife and a mother. Like many other girls, I would sometimes imagine what those moments would be like. THE PROPOSAL.
Would I cry? Laugh hysterically from being nervous? Would I scream and yell from the welling up of explosive joy? Would I be calm and collected? Would I have the sweetest words to say? Let me rehearse...
"I'd be honored to be your wife..."
"I'd love to be your wife..."
"YES!"
"With all of my heart..."
Couldn't I come up with something more personal or original? Just a little bit more romantic and, well, me. I decided not to think too hard about it since I figured the right words would come to me in the moment...
"When I ask you on a date next week, don't say no."
"Way to be obvious!" I thought to myself. But it really didn't matter to me anymore. I was so excited at the possibility of being engaged that being surprised wasn't my top priority!
So what does any smart girl do when her boyfriend tells her those words? SHOP.
I went to some consignment stores and bought some new jeans because, obviously, none of the ones I already owned were good enough. On that Wednesday afternoon, hours before it happened, I sent Jon countless selfies. WHICH SCARF SHOULD I WEAR?
Knowing that he was a photographer, I assumed we'd be getting pictures taken. Not to mention that engagement is HUGE! A girl has to look nice for such events! :) Even if it was all just speculation.
We settled on the black and gray scarf he had given me. Done. Settled. Perfect.
Meanwhile, my mom was making one of my favorite meals: Delicious meatballs. As I write this, I have some in the crockpot now! Best meal ever with her secret recipe.
Before I headed out for my date with Jon, I told my mom to save some meatballs for me! I was sad to be missing such a yummy meal. I had no clue at that point what the meatballs were REALLY for...
Immediately after Jon picked me up, my family went in a frenzy. "Everybody hurry! Get dressed! Do the little girls' hair! Grab the camera! HURRY!!!!"
Below are two photos that Jon sent them...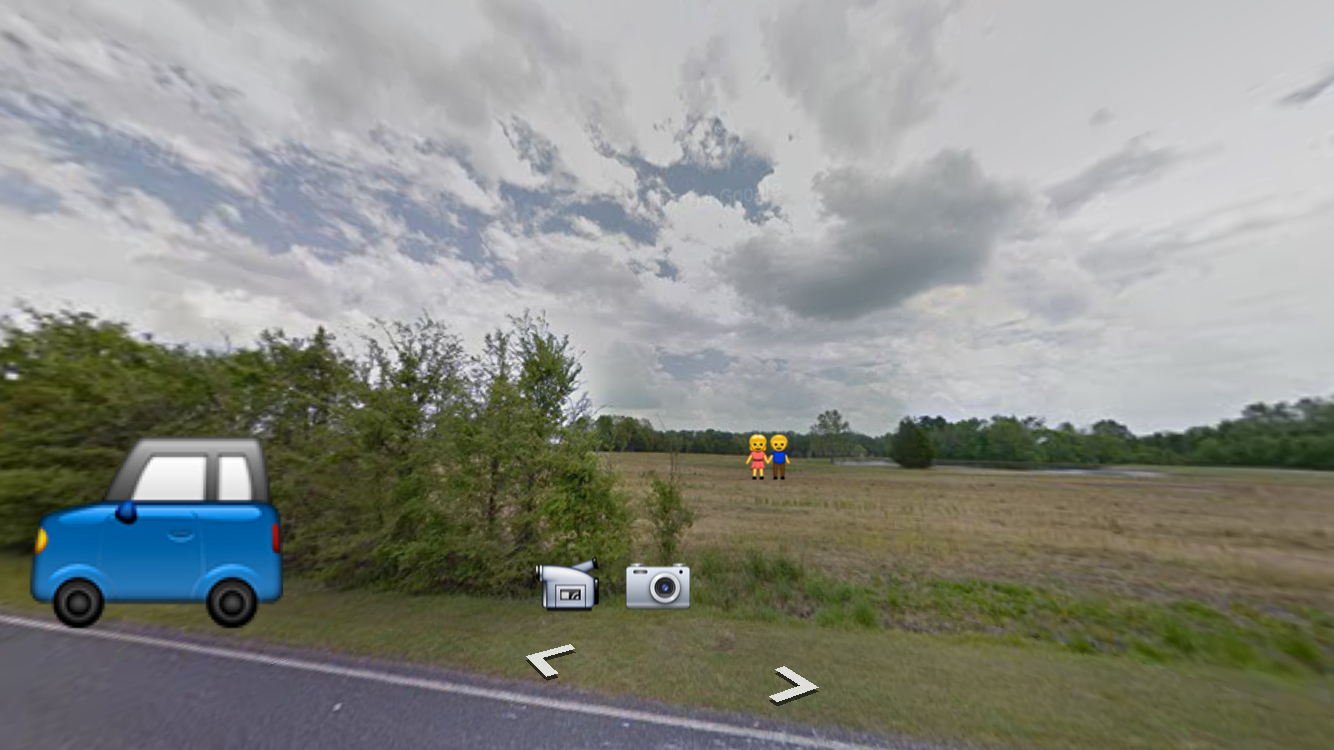 "Where are we going?" I really didn't know any details! I've loved cotton fields for the longest time and had been wanting to get photos at one of the beautiful fields in the area. So that's where we were heading! To a cotton field! October had been so rainy last year that the crops hadn't been harvested yet. Score!
When we got there, I looked around and noticed that we were on private property with a massive house, their own lake, and private airplane and runway. Of course, Jon knew I would ask, and he assured me that he had CALLED THE HOMEOWNERS and gotten permission.
Jon seemed a little on edge, but I tried to be as easy going as possible. Here are some portraits we took before the moment happened [and while Mom, Bethany, Marianna, and Missy hid behind a bush].
After taking the above photos, we went to the other side of the field - because Mom and the others had gotten set up by now. Jon was taking these portraits with the car hiding us from their view so I wouldn't see them. Jon knew that having my family there [especially my youngest sisters] for the engagement was important to me.
We went to the trunk of his car to grab the tripod. Whoops. Not there. So, Jon improvised. Meanwhile, I'm trying to see if there's a ring box in his pants...
Now that the camera was all set, we walked into the field to take some self portraits.
Ok, I knew it was coming.
But I have to admit, it's one thing to KNOW something is going to happen, and it's a whole different ball game when it ACTUALLY happens. Speculation turns into reality. The magnitude of the moment is overwhelming and just so...real...and raw.
It reminded me of the moment when Jon and I first began our relationship. I had a hunch for a long time that he liked me. In fact, I was pretty certain that he was interested in me. However, once I found out that he went to my dad asking to pursuing me, it was reality. WHOA. This meant that he'd move from MO to NC. This means that he's serious. This could mean...Forever. All of a sudden, emotions weren't as important as seeking God's counsel and wisdom.
I felt almost the same way right before the proposal happened. It was serious, and it was real. No swelling music, no tears, no anything. Just two people standing in a cotton field [with an audience with cameras behind a bush]. Our self timer camera was set to take pictures every 3 seconds.
Watch the moment unfold in these photos. The far away photos are taken by my sister, Bethany, with wet jeans from the muddy ground as she army crawled from behind the bush.
ENGAGED!!!!!!!!!
And I couldn't believe how BEAUTIFUL the ring was. Oh. My. Goodness.
Rose Gold, perfect fit, and oh-so-sparkly. Jon helped to design the ring using some of his Memaw's stones. So, so special.
Back to the story...
From what I remember, Jon had a speech prepared, but went blank in the moment. He popped the question, and I stalled, thinking, "OOOOOOOOOoooooooo!!!!! Think of something sweet! Think of something incredibly deep and meaningful and romantic - something that should be written in a book or a quotable scene from a movie!" Honestly, I don't remember what I said! Probably "Yes! Of course!" Go ahead and quote me on those three words. They got the job done! ;)
At this point, my family appeared running out from the bushes as they celebrated!
Can't. Stop, Looking. At. MY. RING.
Putting on that ring and knowing that it will be yours forever is such an overwhelming feeling. All those dreams, hopes, aspirations, and desires are taking concrete terms now. This is real.
I love these photos of my mom! I actually haven't even seen the home video yet - I think now would be a good time to do that. :) My mom is the first to instill in me the love of capturing memories, life, and special moments.
My mom would always be snapping photos during our big parties and gatherings. My favorite was when she would take [and still does] photos of us playing sports. She captured some of the best moments! And most times, she didn't even know what she was taking pictures of - she was just snapping away! It was always a blast looking through the photos to find yourself, funny expressions, and the awesome frisbee or football interception that is now forever documented. I'm so glad that photos and home videos have been a big part of my childhood. As I grew older, I began to grow an interest in the art of photography.
This first photo shows their car hiding behind the bushes. There's a hunter green towel close to the bushes for them to lay on as they were hiding and army crawling to get better views. As you can see on Missy's jeans, their knees still got wet and dirty. :)
After celebrating in the field, Jon mentioned that he wanted to take me out. Jon is terrible at keeping secrets, so I knew where we were going. McCormick & Schmick's! Gift card win.
But first, a few more photos...
Now on to dinner! As Jon drove, I looked through some of the photos on the camera and texted my family members who weren't at the proposal.
Jon said we were stopping off at his new house [bought only a week before] to pray really fast before heading to dinner - committing our engagement and path to marriage to Jesus. At first, I told him that we shouldn't be there alone [and why can't we just pray in the car while driving?], but I went with it since he said we'd only be a couple minutes...I was clueless.
That was how he got me there...
As we were about to walk in the door, I noticed that he stepped aside and had me walk in first. At that moment, I realized something was up, and I saw my friend's face.
Totally surprised! THAT'S where the meatballs went...
Cake, desserts, food, coffee, soda - what an amazing night full of surprises and friends! Our engagement party was the first gathering we had in our new house. It was so unreal to show people around, knowing that it would soon be my home.
A big THANK YOU to:
Jon, for putting on such an amazing party, and for a beautiful proposal
Jenna, for decorating our living room with the home-made banner, chalk board, and festive decorative items
My family, for keeping it a secret and celebrating with us
Friends, who made that day so special, memorable, and yummy!
God has done immeasurably more than all we asked or imagined!
We definitely missed having the Courville family a part of this day - Missouri is far away. But! We were so grateful Aunt Gloria lives in the area to celebrate with us!
Here's to another year celebrating the goodness of our Lord and following Him wherever He may lead.
Happy Thanksgiving!
Jon & Jennifer